Underinsured / Uninsured Motorist Claims in New Jersey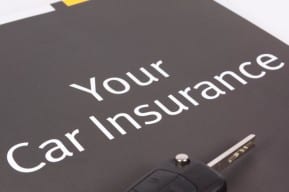 According to the State of New Jersey Motor Vehicle Commission, several different types of insurance are available for drivers in New Jersey. These types include liability insurance, personal injury protection (PIP), and uninsured/underinsured motorist (UM/UIM) coverage.
Although uninsured motorist coverage is not mandatory to purchase, it is a good way to protect yourself if you are in an accident with an uninsured or underinsured driver who would not be able to pay for all of the damages you sustain.
However, insurance companies don't make a profit when they pay claims, including uninsured motorist claims. So, even with underinsured motorist coverage, the money your insurance company pays after a crash may not be what's necessary to cover your car accident losses.
If you need help identifying those uninsured or underinsured policies that apply so that you receive the full amount from your uninsured/underinsured motorist coverage, call Davis, Saperstein & Salomon, P.C., today at 1-800-LAW-2000 or complete our online form. We can provide a free initial consultation, and you will not pay for our service unless we secure your recovery.
What Does Underinsured Motorist Coverage Do For You?
When you are injured in an auto accident in New Jersey, you typically make a claim under your Personal Injury Protection (PIP) coverage to have your insurance company pay medical bills, lost wages, and other actual losses associated with the car accident injury such as funeral expenses or pay for household tasks you cannot perform while injured.
But what if the responsible driver cut you off and left the accident scene and was never found? What if a car or driver was uninsured? What if the responsible driver had only $15,000 in available insurance coverage?
When an accident caused by an uninsured or phantom vehicle results in serious injuries that cause considerable financial loss, you may sue your own insurance carrier. Arbitration or a lawsuit can result in the insurance carrier paying for costs not covered under PIP, including actual expenses that exceed policy limits as well as compensation for damages such as pain and suffering.
When you sue someone who is insured after an auto accident, their liability insurance coverage kicks in. This means:
Their insurer pays for their legal costs and pays your damages.
The amount you are paid may be negotiated in an out-of-court settlement or determined by a jury.
Unfortunately, if a driver does not have liability insurance or is underinsured, there's a good chance there will be no money to pay damages you were supposed to obtain unless you or the car you were in had underinsured or uninsured motorist coverage. You could try to make the driver pay out of his personal assets, but often uninsured drivers have limited or no assets and thus cannot pay.
This is where uninsured/underinsured motorist coverage comes in. You can make a claim under your own insurance policy, and the claim will be covered.
Uninsured/underinsured motorist coverage is an optional purchase in New Jersey but is a smart purchase to ensure you don't end up stuck with auto accident bills.
What Type of Coverage is Provided By Underinsured / Uninsured Motorist Coverage in New Jersey?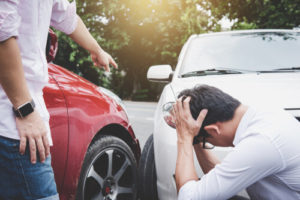 If you are in an accident with a driver who has insufficient insurance or no insurance at all, your insurance company will essentially stand in and pay the costs the responsible driver should have been paying.
The extent of what you can recover under uninsured/underinsured coverage is going to vary depending on your policy limits. For example:
Your coverage may range from $150,000 – $250,000 per person and $500,000 per accident. The coverage limits will typically be equal to the amount of liability protection you bought. So, if you have $100,000 in liability coverage in case you are sued, you'd likely also have $100,000 in uninsured/underinsured coverage.
Your insurance policy should specify exactly what your maximum coverage amounts are. However, this doesn't mean you'll necessarily collect the maximum. The actual amount you collect will be based on the value of losses, including:

Unpaid medical costs
Lost wages
Pain and suffering
These are all of the damages that an uninsured driver who caused a car accident could be made to pay. The only difference is, they are paid by your insurance company under uninsured motorist coverage.
Your uninsured motorist coverage carrier may reserve their right to hunt down the at-fault driver's assets, so it is important not to sign any release without the advice and counsel of a lawyer who is skilled at handling an uninsured or underinsured motorist claim. Before signing anything it's recommended that you consult with a qualified personal injury lawyer.
If the driver who harmed you had some insurance but not enough, you could collect both from the driver and from your own insurer. For example, if you suffered $100,000 in losses and the other driver had $25,000 in insurance coverage, you could recover $25,000 from the responsible driver and $75,000 from your insurer.
Need Help Filing an Underinsured or Uninsured Motorist Claim in New Jersey? Reach Out To Us Today
To make an underinsured motorist claim, it is important to contact your insurer as soon as possible. Unfortunately, when you make an uninsured claim, insurance companies often try to pay less than they should or even deny legitimate claims. It is also advisable to contact an experienced New Jersey uninsured motorist claim attorney.
At Davis, Saperstein & Salomon, P.C., we can help you to make an uninsured motorist claim and, if necessary, handle your case as it proceeds to arbitration or even to court as you seek to force your insurer to pay you the full amount of compensation the law allows.
To speak with a car accident lawyer with many years of experience, contact our uninsured motorist claim attorney today at 1-800-LAW-2000 or complete our online form. Our initial consultations are always free, and you do not pay for our legal services until we make a full recovery for you.