New Jersey Semi-Truck Accident Lawyers
This New Jersey truck accident section of our website is dedicated to the memory of Michele Presbruhi.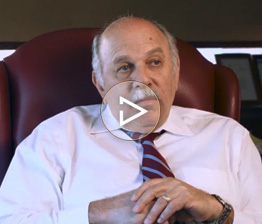 Michele was a paralegal with Davis, Saperstein & Salomon, P.C. She served as the personal legal assistant to partner Marc C. Saperstein. On August 21, 1996, Michele lost her life at age 28 in an accident involving a tractor-trailer along I-80 East in Clifton, New Jersey.
Our law firm represented Michele's family in a lawsuit that arose from this semi-truck accident. As a result of the lawsuit, industry changes have been made in the design of certain automobile transportation tractor-trailers.
Our truck accident lawyers honor her daily by fighting her fight and holding negligent companies accountable for their careless conduct. May Michele rest in peace, knowing she continues to make the world a safer place.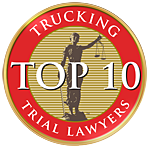 Semi-trucks can be found on roads throughout New Jersey. Tractor-trailers and big rigs carry cargo over highways such as I-95 (New Jersey Turnpike), Routes 1 and 9, Route 78 and Route 80. We encounter large construction vehicles, dump trucks, and garbage trucks as well on our roads.
Unfortunately, too many of these semi-trucks cause accidents.
According to the Federal Motor Carrier Safety Administration (FMCSA), during a recent five-year period, large trucks in the U.S. were involved in: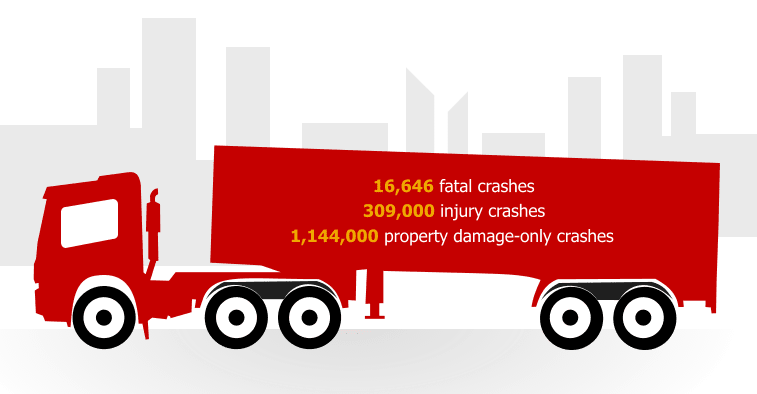 In New Jersey and New York, a combined 791 fatal crashes (158 per year) involved large trucks over the same time period.
If you have been injured in a collision with a large commercial truck, or if you have lost a family member in one of these crashes, it is in your best interest to seek legal assistance from a truck crash lawyer as soon as possible. The New Jersey truck accident lawyers of Davis, Saperstein & Salomon, P.C., are ready to help. Call (800) LAW-2000 today or reach us online.
Driver Error: A Major Factor in New Jersey Tractor-Trailer Crashes
Driver error may have played a major role in a tractor-trailer collision that harmed you or a loved one. FMCSA statistics show that "driver-related factors" are involved in roughly one-third of fatal truck accidents every year.
For instance, driver-related factors were recorded in 2,554 of the 7,368 fatal semi-truck crashes that occurred during a recent two-year period, or 34.7 percent. The leading factors included:
| | | |
| --- | --- | --- |
| Driver-Related Factor | Crashes | Pct. |
| Speeding | 609 | 8.3% |
| Distraction/inattention | 474 | 6.4% |
| Failure to yield right of way | 320 | 4.3% |
| Impairment (fatigue, alcohol, illness) | 299 | 4.1% |
| Failure to keep in proper lane | 248 | 3.4% |
| Careless driving | 198 | 2.7% |
However, an investigation may reveal that other factors caused your accident, including a defective truck or truck parts, negligent inspection, and maintenance or dangerous road conditions. It is important to work with a law firm that knows how to thoroughly investigate a crash and take steps to hold all responsible parties liable for the physical, emotional, and financial harm you have suffered.
Our New Jersey Truck Accident Lawyers' Experience Can Make The Difference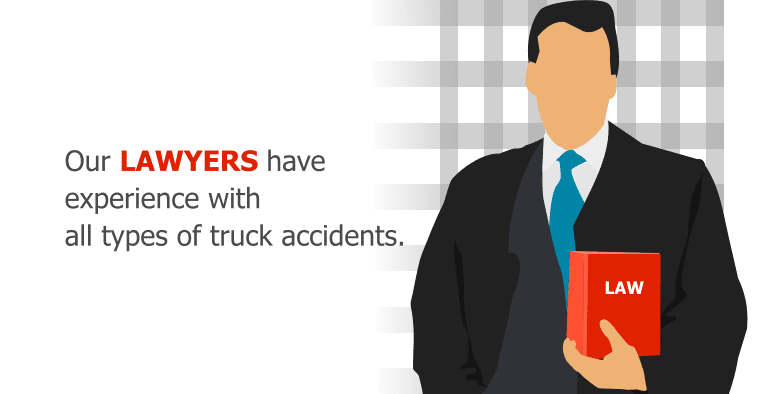 The personal injury law firm of Davis, Saperstein & Salomon, P.C., handles many semi-truck accident injury cases in New Jersey every year. Our New Jersey truck accident lawyers offer truck accident legal help and have experience with all types of semi-truck accidents, including tractor-trailer accidents, 18-wheeler accidents, commercial truck accidents, and other accidents involving semis and big rigs.
$ 3 million for an electrician injured in a tractor-trailer accident
$ 1.7 million for a client who suffered back and psychological injuries as the result of a tire rolling off the rear axle of the truck.
$ 1.25 million for a client who suffered multiple leg fractures that required reconstructive surgery after a tractor-trailer crash.
The 18 wheeler truck accident lawyers at Davis, Saperstein & Salomon, P.C., will assist you in navigating the legal system no matter what type of injuries you experience.
Your own insurance company
The insurance companies of any parties that are at fault
Government funds
The company that owns the trailer involved in your case.
In most cases, the New Jersey truck accident lawyer of Davis, Saperstein & Salomon, P.C., will work on a contingency fee basis. This means we only get paid if you win your auto accident case, or we are able to obtain a settlement for you. There is no risk of you having to pay us if we cannot help you win.
We provide free initial consultations. Home and hospital consultations are also possible. We have interpreters to assist us in cases where victims or their families speak Spanish, Polish, Portuguese, Korean, Russian, German, French, Hebrew, Tagalog, Italian, Slovakian, Japanese, Dutch or Ukrainian.
Contact Our Award-Winning Semi-Truck Accident Lawyers in New Jersey Today

The statute of limitations for filing adult personal injury claims is two years in New Jersey and three years in New York. (The rules are different for cases involving minors.)
The sooner you contact a trucking accident lawyer at Davis, Saperstein & Salomon, P.C., the more time your semi-truck accident lawyer will have to build your case. Calling us quickly will also help us to preserve evidence and document the scene of the truck accident.
Call (800) LAW-2000 today or contact us online to receive your free initial consultation.
Sources / More Information