Colonia Motorcycle Accident Lawyers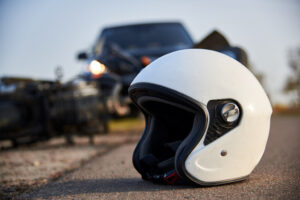 Negligent motorists can shatter a rider's peace and cause like-changing injuries in a matter of seconds. If you find yourself in this situation, consider retaining the services of an experienced Colonia motorcycle accident lawyer who can handle your legal claim so you can focus on your recovery.
At Davis, Saperstein & Salomon, P.C., our goal is to protect the rights of injured motorcyclists and fight to get you the compensation you deserve. We take the time to get to know you and understand your unique situation. We work relentlessly to build a strong and substantial claim that gives you the best opportunity possible for recovering maximum compensation.
If you are looking for an attorney with a track record of successful motorcycle accident claims, look no further than Davis, Saperstein & Salomon, P.C. For a free consultation, contact our office today.

Top Causes of Motorcycle Accidents
Motorcyclists often hear the words, "Sorry, I didn't see you there!" Visibility seems to be a major hurdle for motorists, especially on busy streets in Jersey and NYC. While it is true that riders are more difficult to see than larger passenger cars because of their smaller stature, motorists have a legal obligation to look out for other drivers and safely operate their vehicles. Simple driver error and negligence are by far the most common causes of motorcycle accidents on New Jersey roads.
As riders ourselves, we can break these driver errors down even further. After handling numerous accident cases and reconstructing how motorcycle accidents happen, some of the top causes of motorcycle accidents include:
Distracted driving
Drowsy driving
Drunk or drugged driving
Speeding
Unsafe lane changes
Tailgating
Failing to yield
Cars making left-hand turns
Dooring accidents
Construction zone hazards
Poor weather conditions
Common Motorcycle Accident Injuries
Other than a helmet, there is very little protecting a motorcyclist from the consequences of a collision. For this reason alone, motorcyclists involved in major vehicle collisions can suffer scarring, disfigurement, and life-long or debilitating injuries. A crash can alter the course of a rider's life, leaving them physically impaired and financially stunted.
In general, some of the most common injuries motorcyclists suffer after a crash include:
Traumatic brain injury
Paralysis
Neck and spine damage
Facial and dental injuries
Amputations
Broken bones
Road rash
Burns
Organ damage
Internal bleeding
Wrongful death
These injuries can cause significant setbacks in a victim's personal and professional life. Severe injuries can prevent some riders from returning to work. The physical and mental trauma of the accident can impact a victim for months, even years after the initial crash. A speedy insurance settlement may cover today's bills, but what about tomorrow?
If you are injured in an accident and need aggressive legal representation to secure the compensation you need following a motorcycle accident, contact the legal team at Davis, Saperstein & Salomon, P.C. today.
Nationwide Motorcycle Accident Statistics
Even though motorcycles only account for about 3 percent of all registered vehicles, the National Highway Traffic Safety Administration estimates that motorcyclists make up 14 percent of all traffic-related fatalities. These statistics prove what many riders already know, which is motorcyclists are vulnerable to the devastating physical and financial impacts of collisions with other drivers.
The National Highway Traffic Safety Administration estimates that in one recent year, 5,014 riders lost their lives on U.S. roadways. Data collected from the organization also finds that an estimated 84,000 riders were injured in an accident that same year.
The National Safety Council finds that most motorcycle fatalities happen on urban roads, accounting for slightly more than 61 percent of all rider deaths.
New Jersey Motorcycle Accident Statistics
The New Jersey Department of Law & Public Safety estimates that in one recent year, 53 people died in New Jersey motorcycle accidents. The department also notes the top contributing factors in motorcycle fatalities are speeding, unsafe passing, and driver inattention.
Compensation Available in Colonia Motorcycle Accident Claims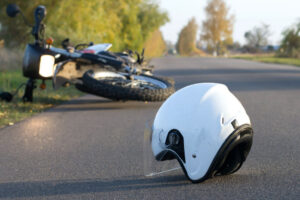 One unfortunate reality of severe motorcycle accidents is that injuries can become life-long impairments. These impairments can impact whether a victim can return to work, earn a living, and even enjoy life as they once did. While money can't make up for everything that a victim could potentially experience, it can go a long way in helping them recover.
The value of a significant motorcycle accident claim can be challenging to calculate. Generally, the severity of a rider's injuries and the cause of the accident play a role in determining a claim's value. In most scenarios, a victim can seek motorcycle accident compensation for the following:
Medical expenses
Rehabilitation costs
Lost wages and benefits
Loss of earning capacity
Emotional distress
Loss of consortium
Pain and suffering
It is always wise to seek the help of an experienced Colonia motorcycle accident attorney before negotiating with an insurer. An attorney can gather evidence to support your claim and negotiate on your behalf for the money you deserve. A quick settlement offered by an insurer may not be enough to cover the cost of your medical bills, rehabilitation costs, and other treatments down the road. It also may not take into consideration your inability to return to work.
For a fair assessment of the value of your claim, talk to a skilled motorcycle accident attorney with Davis, Saperstein & Salomon, P.C.
Talk to Our Highly Experienced Motorcycle Accident Lawyers in Colonia, NJ Today
If you have been injured in a serious motorcycle collision, you may not know what lies ahead. Thankfully, the experienced team at Davis, Saperstein & Salomon, P.C. has over 40 years of experience handling accident cases and can help you navigate this difficult path. Our team will aggressively pursue the compensation that you need for your recovery. We have secured over $450 million in verdicts and settlements for our clients over the years, and that total keeps growing.
Hiring an attorney to handle your New Jersey motorcycle accident claim is the right move. Want more proof? Talk to one of our team members at Davis, Saperstein & Salomon, P.C. today. We offer a free consultation to help get you started.