Concerta Suicidal Thoughts and Behavior Lawyers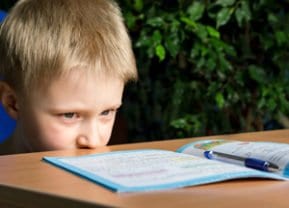 Please note: Davis, Saperstein & Salomon, P.C. Is No Longer Accepting Concerta Cases.
Davis, Saperstein & Salomon, P.C., is currently investigating claims that the ADHD drug, Concerta, caused suicidal thoughts and behavior among teenagers and younger patients.
Why Are Concerta Lawsuits Being Filed?
Concerta lawsuits are being pursued on behalf of young victims and their families against Janssen Pharmaceuticals, a subsidiary of Johnson & Johnson.
The plaintiffs allege that the pharmaceutical company failed to give a proper warning that the drug may cause serious psychiatric side effects, including:

Suicidal thoughts
Suicide attempts
Completed suicides
Other self-injurious behavior.
Litigation is in the early stages. A Concerta lawsuit could be pursued on an individual basis or as part of a class action claim, in which a group of "named plaintiffs" represents a wider class of similarly harmed individuals.
What Is Concerta?
Concerta (methylphenidate hydrochloride) is an extended-release central nervous system (CNS) stimulant that received approval from the U.S. Food and Drug Administration (FDA) in 2000.
Doctors prescribe the drug for the treatment of attention deficit hyperactivity disorder (ADHD) in teenagers and younger children. The drug is not approved for children ages 6 and younger.
Concerta slowly and steadily increases the effects of the neurotransmitters noradrenaline and dopamine in parts of the brain that regulate a person's attention and behavior.
As the New York Times noted in 2013, ADHD is a "legitimate disability" that impacts an estimated five percent of children in the United States.
However, the newspaper reports, many in the medical community believe that "the zeal to find and treat every ADHD child has led to too many people with scant symptoms receiving the diagnosis and medication."
The number of children on ADHD medication such as Concerta "soared" from 600,000 in 1990 to more than 3.5 million by 2013, the Times states.
What Are Concerta Side Effects?
Concerta may help teens and younger children to focus in school and control their behavior. Still, the drug carries many side effects such as:

Headaches
Upper respiratory tract infection
Nausea and vomiting
Loss of appetite and weigh loss
Hostile, aggressive behavior
Insomnia.
Litigation is focused on whether Concerta causes teens and younger children to grow depressed and suicidal despite having no prior history of psychiatric issues.
In 2006, the FDA reported that it had received 121 adverse event reports involving Concerta, including overdoses, suicidal ideation, suicide attempts, completed suicide and self-injurious behavior.
Out of those reports, 34 percent involved children ages 10 or younger, while 38 percent involved patients between the ages of 11 and 20.
Only eight percent of those involved an "exacerbation of pre-existing symptoms." In other words, the overwhelming majority of patients had no prior history of suicidal behavior before they started taking Concerta.
The FDA does not require a warning about suicidal thoughts and behavior on the labeling for Concerta. However, since 2015, Canada has required that labeling for Concerta and other ADHD drugs feature "stronger, clearer warnings on the risk of suicidal thoughts and behaviors."
What Compensation Can You Pursue in a Concerta Lawsuit?
If your child has experienced suicidal behavior and other psychiatric side effects after being prescribed Concerta, you may be eligible to pursue damages that include:
Past and future medical expenses
Lost income and diminished future earning capacity
Pain and suffering, including emotional anguish
Wrongful death damages if the case involved a loss of life.
Your eligibility to pursue compensation and the compensation potentially available to you will depend on the specific facts and issues in your case.
Our Lawyers Are Ready to Help You
At Davis, Saperstein & Salomon, P.C., we believe that drug companies should be held accountable when they fail to properly warn patients and their families about the side effects associated with their products.
We are a national leader in dangerous drug litigation. For more than 30 years, we have protected the rights of consumers and fought for the compensation they deserve. Our record includes more than $400 million obtained in verdicts and settlements.
We know how to prepare strong individuals cases by consulting with experienced medical professionals and by conducting our own exhaustive investigation and research. We are ready to help you today.
Contact us to receive a timely, free and confidential consultation. We will charge no fees or costs unless we secure a financial recovery for you.
More Information About Concerta