Taxotere Permanent Hair Loss Lawyers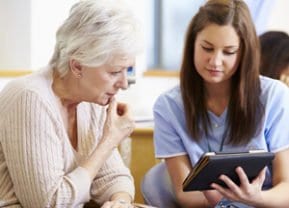 Davis, Saperstein & Salomon, P.C., is investigating claims of cancer patients who may have suffered permanent hair loss, or alopecia, after being treated with the Taxotere chemotherapy drug.
Why Are Taxotere Lawsuits Being Filed?
Plaintiffs throughout the United States have filed lawsuits against Sanofi-Aventis, the manufacturer of Taxotere. The plaintiffs allege that the manufacturer:
Knew or should have known that the drug could cause permanent hair loss but failed to warn patients about this risk; and
The manufacturer marketed Taxotere as more effective than other chemotherapy drugs when, in reality, other drugs were equally as effective and did not carry the associated risk of permanent hair loss.
Taxotere claims may be pursued as individual lawsuits or as class action claims. Currently, all individual lawsuits filed in federal courts are centralized for pretrial proceedings in the Eastern District of Louisiana (MDL No. 2740).
The goal of centralization is to save time and resources and avoid inconsistent rulings during the pretrial stages. Each lawsuit in multidistrict litigation remains separate from other lawsuits and can lead to its own trial or settlement.
What Is Taxotere?
Taxotere (docetaxel) is a taxane drug or "anti-mitotic." The drug blocks the growth of cancer by preventing division, or mitosis, of cancerous cells in the body.
Sanofi-Aventis gained U.S. Food and Drug Administration (FDA) approval for Taxotere in 1996. The drug is used in chemotherapy treatment for breast cancer, lung cancer, stomach cancer and head and neck cancer.
Patients receive the drug intravenously – typically in combination with other drugs. Each infusion lasts for about one hour. Patients typically receive infusions every one to three weeks.
What Are Taxotere Side Effects?
Like many chemotherapy drugs, Taxotere produces several side effects. Those side effects include:
Nausea and vomiting
Increased risk of infection due to lowered white blood cell count
Fatigue due to a drop in red blood cell count
Fluid build-up, causing swelling in the hands and feet
Inflammation around the injection site
Numbness and tingling in the hands and feet
Allergic reactions such as skin rashes.
Current Taxotere litigation is focused on the risk of permanent loss of hair on the scalp, or alopecia.
A study published in 2012 in Annals of Oncology found that treatment of docetaxel-related hair loss such as vitamins and ultraviolet therapy proved to be ineffective.
It was not until December 2015 that the FDA required that Taxotere labeling include information about reported cases of permanent alopecia.
What Compensation Can You Pursue in a Taxotere Lawsuit?
Permanent loss of hair associated with Taxotere can carry significant emotional distress for patients in addition to the physical harm.
If you or a loved has suffered this serious side effect after being administered the Taxotere chemotherapy drug, you may be entitled to damages that include:
All past and future medical expenses
Lost income and diminished future earning ability
Pain and suffering (including emotional anguish)
Loss of consortium.
You should meet with a lawyer as soon as possible in order to determine whether you are eligible to pursue compensation for Taxotere-related damages and to learn more about the types of compensation potentially available to you.
Our Taxotere Injury Lawyers Are Ready to Help You
If you or a loved one suffered Taxotere-related alopecia, you should consult with your doctor to determine whether any treatment options are available to you. You should also report your hair loss to the FDA's MedWatch program.
Get in touch with Davis, Saperstein & Salomon, P.C., as soon possible. We can offer the skill, experience and resources you need to seek just compensation for the physical, emotional and financial losses you have suffered.
We use the services of experienced medical professionals and conduct our own exhaustive investigation and research of drug injury cases. We will prepare a strong individual case on your behalf against the manufacturer of Taxotere and seek the compensation you are due.
Contact us today. We can provide a free, timely and confidential consultation. We will charge no legal fees unless you obtain a financial recovery.
More Information About Taxotere