New Jersey & New York Testosterone Lawyers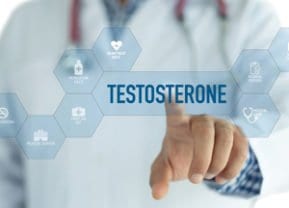 The attorneys of Davis, Saperstein & Salomon, P.C., are now investigating cases involving men who suffered blood clots, strokes or heart attacks after taking one or more testosterone replacement therapy, or "low T," products.
Why Are Testosterone Replacement Therapy Lawsuits Being Filed?
Thousands of lawsuits have been filed by men and surviving family members across the country against the manufacturers of "low T" products, including:
Abbott Laboratories and AbbVie (AndroGel)
Auxilium Pharmaceuticals (Testim)
Endo Pharmaceuticals (Fortesta)
Pfizer and Pharmacia & Upjohn Co. (Depo-Testosterone).
The lawsuits primarily claim that the manufacturers marketed these products for purposes that were not approved by the U.S. Food and Drug Administration (FDA) and failed to give doctors and patients proper warnings about the cardiovascular risks associated with their products.
Testosterone replacement therapy lawsuits may be pursued on either a class action or individual basis.
In a rare move, all individual federal court lawsuits filed against these different manufacturers have been centralized in the Northern District of Illinois (MDL No. 2545).
One reason why these cases were consolidated for pretrial proceedings was the fact that many plaintiffs may have suffered harm after using multiple "low T" products.
One benefit of consolidation is that it allows pretrial evidence-gathering and motions to move forward at a cost-effective and time-efficient pace while avoiding the risk of inconsistent rulings.
What Are Testosterone Replacement Therapy Products?
Testosterone replacement therapy products are available in many different forms, including gels, skin patches, injections and tablets.
Because testosterone is a type of androgen hormone, these drugs are also referred to as androgen replacement therapy medications.
The U.S. Food and Drug Administration (FDA) approves these products for the treatment of men with low testosterone levels due to:
Genetics
Chemotherapy
Infections that have caused testicular damage
Medical conditions caused by pituitary or hypothalamus gland problems.
A study published in JAMA Internal Medicine reported that testosterone replacement therapy prescriptions for men ages 40 and older rose by more than 300 percent between 2001 and 2011.
However, as the New York Times reports, millions of men may have been prescribed testosterone replacement therapy products in recent years for non-FDA approved purposes – specifically to boost their sexual drive and fight the effects of aging.
What Are Testosterone Replacement Therapy Side Effects?
In March 2015, the FDA issued a warning that testosterone products should be prescribed only for men with low testosterone levels caused by certain medical conditions and not simply to address the effects of aging.
The FDA also warned of the "possible increased cardiovascular risk" associated with "low T" products, including blood clots (deep vein thrombosis and pulmonary embolism) as well as strokes, heart attacks and death.
In its announcement, the FDA cited two studies:
A JAMA study that found a 30 percent higher risk of developing cardiovascular problems among men ages 60 and older; and
A PLOS One study which found a two to three times higher risk of suffering a heart attack within the first 90 days of starting testosterone replacement therapy among men younger than age 65 with pre-existing heart disease.
The FDA now requires all testosterone replacement therapy products to feature labeling that clarifies the approved uses of these drugs and includes information about the "possible increased risk of heart attacks and strokes."
What Compensation Can You Pursue in a Low T Product Lawsuit?
If you believe that you or a loved one suffered a blood clot, stroke, heart attack or other cardiovascular problem after using testosterone replacement therapy products, you should contact an attorney without delay in order to receive an evaluation of your case.
You may be entitled to damages that include:

All past and future medical expenses
Lost income
Diminished future earning capacity
Pain and suffering
Emotional distress
Loss of enjoyment of life
Loss of consortium
Wrongful death damages for surviving, eligible family members
Punitive damages (if appropriate).
Your eligibility to pursue compensation and the compensation potentially available to you will depend on the specific facts and issues in your case.
Our Lawyers Are Ready to Help You
You should consult with your doctor if you suffer any serious side effects from using testosterone replacement therapy products and report your experience to the FDA's MedWatch program.
Additionally, you should consult immediately with an experienced drug injury lawyer from Davis, Saperstein & Salomon, P.C. We can offer a free, timely and confidential consultation, and we will charge no costs or fees unless and until we obtain a financial recovery for you.
We have been helping injured consumers since 1981 and recovered more than $400 million on behalf of our clients. We can bring exceptional experience, talent and resources to your case and will work tirelessly to obtain the compensation you deserve.
Contact us today to learn more about your legal rights and options.
More Information About Testosterone Replacement Therapy Products