Car Accident Attorneys in Pennington, NJ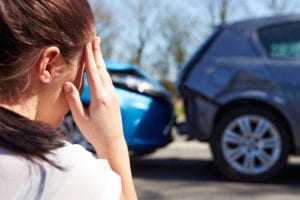 If you or your loved one suffered serious injuries in a car accident in the Pennington and Lawrenceville area, you should seek legal representation as soon as possible. An experienced car accident attorney could help you pursue the compensation you need to pay your medical bills and other related accident expenses.
Davis, Saperstein & Salomon, P.C. has an office in Pennington, and we're ready to help you seek justice. Our firm has a record of success that includes more than $800 million recovered over the years for our clients. We have been helping accident victims since 1981. We will fight to get you the money you need for medical bills, lost wages, and pain and suffering.
Do not try to negotiate on your own with an insurance company that is intent on paying you as little as possible to settle an injury claim. Our legal team at Davis, Saperstein & Salomon, P.C. will work tirelessly to make sure that you receive a fair and full settlement. Our Pennington personal injury attorneys will visit you in your hospital room or your home if you cannot meet in our office. Call (800) LAW-2000 or contact us online now for a free consultation.
About Our Pennington Car Accident Lawyers
Our team includes 25 personal injury attorneys, and we have helped more than 20,000 people and families for more than 35 years. We will negotiate for a just settlement, but we will not hesitate to file a lawsuit when necessary.
Our firm's record of success includes a $1.05 million settlement for the family of a woman killed after being struck by a car in a parking lot. We also obtained $1,016,666 for a man who was seriously injured after being hit by a vehicle at a gas station.
Attorney Samuel L. Davis is admitted to the New Jersey Bar, the District of Columbia Bar, the Federal Bar, and the United States Supreme Court Bar. He has also been certified by the Supreme Court of the State of New Jersey as a Certified Civil Trial Attorney and has served as chairman for the Association of Trial Lawyers of American Medical Device Product Liability Section.
Marc C. Saperstein is admitted to the Bars of New Jersey, New York (Supreme Court and Appellate), and Georgia. He is also admitted to the Southern and Eastern District Courts of New York, the Second, Third, and Fifth Circuits of the United States Court of Appeals, and the United States Supreme Court. Mr. Saperstein has served as Vice Counsel in many complex litigation matters in Louisiana, Florida, California, and West Virginia.
Our Pennington, NJ office is lead by Patricia Z. Boguslawski, Esq., a New Jersey Supreme Court certified civil trial attorney with over 15 years of experience.
Garry R. Salomon has been appointed a member of the Board of Governors of the New Jersey Association for Justice for the past 20 years. He has also been certified by the Supreme Court of New Jersey as a Civil Trial Attorney and is a member of the American Association for Justice and New Jersey Bar Association.
It Was Not Your Fault – New Jersey's Fault System
Even people who may be partially at fault can be compensated. People initially fear that they were at fault for their car accidents. The assumption of blame prevents some people from pursuing the compensation to which they are entitled.
New Jersey is a modified comparative fault state, so a person can recover damages as long as they were not more than 50 percent at fault for the crash. Your share of negligence can impact the amount of compensation you receive. For example, a person who is awarded $100,000 in a car accident case but is found to be 25 percent at fault will have their damages reduced by $25,000. He or she will receive $75,000.
An insurance company may try to claim that you were to blame for something that was not your fault or beyond your control. In some cases, they may question the severity of your injuries.
Davis, Saperstein & Salomon, P.C. knows how to obtain the evidence necessary to help victims recover compensation following car accidents. Our firm can work to make sure that an insurance company does not use deceptive tactics to dodge liability.
How Our Attorneys Can Help Car Accident Victims in Hopewell Township
After your car accident, you will likely be contacted by the negligent driver's insurance company. Avoid giving any recorded statement to the insurer that may be used against you later.
Insurance representatives often seem concerned and express a willingness to make sure you are taken care of. Do not be fooled. In most cases, the adjuster wants the victim to speak openly about the accident, which includes answering questions that are specifically designed to get victims unknowingly to admit to contributing to the accident.
In some cases, the insurance company may aggressively try to get you to accept a lump sum settlement. The agent may tell you that doing so will allow you to keep more money for yourself because you will not have to pay an attorney.
You are right to wonder if the amount you are being offered reflects the appropriate settlement. In most cases, insurance companies offer settlements that are a fraction of the fair value of the claim. That is why it helps to have an experienced car accident injury attorney advocating for you.
Davis, Saperstein & Salomon, P.C. can step in immediately and deal with an insurance company on your behalf. We also can conduct an independent investigation of the crash to determine what really happened and who can be held liable.
Our firm will account for all the costs involved in your medical care including ongoing expenses. We will be guided by trying to recover the amount you need for all past, present, and future expenses.
Types and Causes of Accidents in Pennington
Car accidents can occur in a variety of settings. Each crash has a unique set of contributing factors.
In general, some of the most common kinds of motor vehicle accidents include:
Head-on crashes
Accidents caused by trucks and buses
Rear-end collisions
Side-impact (T-bone) collisions
Lane departure crashes
Intersection collisions
Rollover accidents
Multi-vehicle accidents
Some causes of accidents are obvious, while others can require extensive investigation.
Some of the most frequent causes include, but are not limited to:
Speeding
Distracted driving
Failure to yield
Driver fatigue
Reckless driving
Driving under the influence of alcohol or drugs
Unsafe lane changes
Improper turns
Tailgating
Dangerous roadways
Inclement weather
All these accidents have the potential to cause severe injuries. Some of the most common injuries to people include but are not limited to:
Burn injuries
Head injuries
Neck injuries
Traumatic brain injuries
Spinal cord injuries
Paralysis
Nerve damage
Herniated disc
Internal organ damage
Whiplash
Lacerations
Fractures
Soft tissue injuries
When you have been involved in any car accident, always seek prompt medical care, even if you do not believe you were hurt.
Pennington and Mercer County information
Pennington is a borough in Mercer County, New Jersey, United States. The State of New Jersey Department of Transportation reported that Mercer County had 10,329 total crashes in 2017, the fewest of any year dating back to 2001.
Mercer County had 2,338 injury crashes in 2017, also the lowest total of this period. There were 26 fatal crashes in Mercer County in 2017, which was the most since 2013.
Get Experienced Legal Help from Our Pennington Car Accident Lawyers
We will handle all the required paperwork and court filings on your behalf so that you do not have to worry about meeting critical deadlines. Further, we will make it a priority to maintain close communication with you throughout the process.
You will always get answers to your questions, and we will make sure that you get all the information that you need. If necessary, we can work with reconstruction specialists or other experts in analyzing the evidence in your case.
Some people do not contact lawyers for fear of what it will cost. Davis, Saperstein & Salomon, P.C. represents clients on a contingency fee basis, so you will not have to pay anything until you receive a monetary award.
We will fight to make sure that you get justice. You can have our Pennington accident attorneys review your case as soon as you call (800) LAW-2000 or contact us online now for a free consultation.