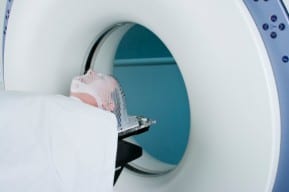 Injuries resulting in a loss of a limb, paralysis, paraplegia, quadriplegia, brain injury or total disability are commonly called catastrophic injuries. Accident victims who suffer injuries so severe that their entire lives change permanently are often left with immense medical bills, lost wages, and financial instability. When an injury causes disability or other lifelong impairment of basic life functions, the entire family suffers. When those injuries are caused by negligence, legal action cannot undo the damage but it can help alleviate significant financial burdens.
Since 1981 the injury lawyers and staff of Davis, Saperstein & Salomon, P.C., have dedicated their legal careers to helping people injured by the carelessness of others. Call our New Jersey injury attorneys today at 1-800-LAW-2000 or use our online form to receive a free initial consultation.
A Closer Look at Catastrophic Injuries
Many serious injuries, though dangerous, can be expected to heal. Broken bones will mend, surgery can repair damage to internal organs, and many other conditions will go back to normal if treated properly. A catastrophic injury, on the other hand, is one so severe that it causes permanent damage and disability. Victims of catastrophic injury have to adjust to a different way of life, as do their families.
Catastrophic injuries include:
Amputation;
Serious back or neck injuries resulting in chronic pain and disability;
Loss of vision or hearing;
Birth injury resulting in severe cerebral palsy.
Some catastrophic injuries can be managed with the help of therapy and caregivers, allowing the injured person to live somewhat independently – or at least to make his or her own decisions. Other catastrophic injuries render victims unable to live on their own and unable to transport themselves or manage their own finances. A person suffering from a traumatic brain injury may lose the ability to walk, work or balance a checkbook. A spinal cord injury victim who becomes paralyzed may have to depend on caregivers and wheelchairs simply to get around the house. Other victims of catastrophic injury may spend the rest of their lives in a permanent vegetative state and require round the clock nursing home care. Victims and their families need experienced, skilled legal representation to recover the damages they are entitled to by law.
Experienced New Jersey Legal Help
The accident and injury lawyers at Davis, Saperstein & Salomon, P.C., have been helping accident victims since 1981. We have handled thousands of accident injury claims, obtaining excellent results for our clients in many instances. Each case and the results vary, so we invite you to contact an catastrophic injury lawyer at our New Jersey or New York offices to discuss the specifics of your situation. If we take your case, you can be assured we will use all the resources of our law firm to develop a strong argument for money damages and other compensation for you.
To speak now with a personal injury lawyer with many years of experience, contact our New Jersey or New York offices at 1-800-LAW-2000. We do not charge attorney's fees unless we are successful in your case and our initial consultations are free.
No Fee if No Recovery – Home and Hospital Consultations Available
New Jersey personal injury lawyers helping car accident victims and their families since 1981 in Newark, Jersey City, Paterson, Elizabeth, Edison, Toms River, Trenton, Clifton, Camden, Brick Township, Woodbridge Township, Bergen Co., Middlesex Co., Somerset Co., Warren Co., Sussex Co., Monmouth Co., Mercer Co., Ocean Co., Hudson Co., Passaic Co., Essex Co., Union Co., Morris Co., Teaneck, Fort Lee, Paramus, Hackensack, Hoboken, Secaucus, Englewood, Mahwah, Bergenfield, Union City, North Bergen, Ridgewood, Bayonne, Ridgefield, Belleville, Alpine, New Milford and Atlantic City. Also in Manhattan, Queens, Brooklyn, Kings County, Richmond County and New York City, in New York.