New Jersey Drunk Driving Accident Attorneys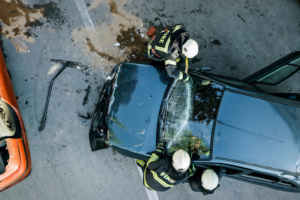 New Jersey Drunk Driving Accident Lawyer
As the saying goes, "Accidents happen." However, if you or a loved one were injured due to someone's foolish decision to drive while intoxicated, you deserve justice and accountability. Considering the slew of daily headlines tragically announcing death after death caused by drunk driving, not to mention the severe criminal penalties associated with this kind of behavior, one would think folks would know better. Sadly, many drivers remain undeterred.
Fortunately, the law does not turn a blind eye to this kind of reprehensible behavior. First, driving while intoxicated is a serious crime that may lead to significant jailtime and fines. Penalties go up when innocent road users and bystanders are injured or killed. Further, injury victims are entitled to significant compensation from drunk drivers when their irresponsible behavior causes accidents. They may be compensated for their pain, suffering, economic loss, disfigurement, medical bills, and property damage. They may even be entitled to punitive damages.
If you were injured in an accident caused by a drunk driver, it is very important that you have your case reviewed by a knowledgeable attorney as soon as possible. This will give them plenty of time to investigate and pursue all potential sources of compensation, including from the at-fault driver and even the vendor who served them the alcohol that ultimately gave rise to the accident (see Dram Shop liability). Speaking to an attorney sooner than later will help get your case off to a strong start.
The legal team at Davis, Saperstein & Salomon, P.C., has been suing drunk drivers for over 40 years. We have the experience and resources to handle even the most complex drunk driving accident cases and combative defendants. We are ready to fight for you. Call us at (833) 651-0317 or reach out online to schedule your free, no-obligation consultation.

Why Us? Highlighting Steve Benvenisti, a Cherished Member of Our Firm and Drunk Driving Accident Survivor
Our firm is committed to defending the rights of injury victims throughout our community. Remember: though practically every attorney will claim to be skilled specialists in their practice area, not all are! By contrast, our legal team has established a long-standing reputation among our clients as competent attorneys you can trust to put your best interests first each and every time.
We take drunk driving accidents especially seriously. And no one understands the devastating impact these accidents can have better than Steven Benvenisti, a partner at our firm. While still a senior in college in his early 20's, Steven was the victim of an accident caused by a drunk driver. He was vacationing with his fraternity brothers in Daytona Beach, Florida, when he was almost killed when a drunk driver hit him as he walked along a road. The accident left him in a coma for 10 days. Close to death, he survived on life support. Steven suffered a traumatic brain injury (TBI), as well as open fractures of both legs.
After 9 months of hospitalization, multiple surgeries, and rehabilitation, our dear friend and colleague was blessed with a 100% full recovery. Steven then went on to attend law school and dedicated his career to representing victims of drunk driving accidents.
For him, being a personal injury lawyer is not just a career in the everyday sense of the word. Documented in a book called "Spring Break," Steven Benvenisti's life-changing experience also serves as the foundation of his life's passion and mission. Reflecting his dedication to his profession, Steven is certified by the Supreme Court of New Jersey as a Civil Trial Attorney, a distinction achieved by fewer than 2 percent of all lawyers in the state.
Steven's passion extends well beyond the courtroom. In addition to his work as a personal injury lawyer, he has lobbied state legislators to change the laws and penalties for drunk driving in New Jersey. He also went on to become the National Vice-Chairman of Mothers Against Drunk Driving (MADD), the Chairman of the NJ-NY-PA Chapter of MASS, and President of the Board of Trustees of "The Brain Injury Alliance of New Jersey."
Our clients can count on Steven to aggressively defend their rights when they are injured by folks who choose to drive drunk. In his spare time, he lectures to groups all over the world and gives back to his community whenever he can. We are honored to have him as a member of our firm.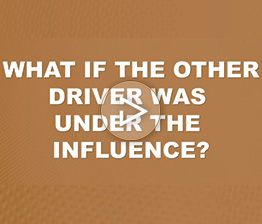 Drunk Driving Laws and Statistics
According to the National Highway Traffic Safety Administration (NHTSA), about 32 people are killed in drunk driving accidents nationwide every day, which translates to approximately one death every 45 minutes. Intoxicated driving is also a leading cause of fatal accidents in New Jersey. According to data from the state police, there were 697 car accident fatalities in one recent year alone. Of those, 228 were caused by drunk driving.
As we all know, it is illegal to operate a vehicle while intoxicated. This is true in every state. Specifically, in New Jersey, it is illegal to drive with a blood alcohol concentration (BAC) of 0.08% or higher. Doing so can lead to serious legal consequences, including prosecution for driving under the influence (DUI). You can also run into trouble for driving drunk even when your BAC is below the threshold.
Of course, the reason drinking and driving is so dangerous is that it makes it difficult for intoxicated drivers to maneuver safely and react to sudden changes before it is too late. Among other things, intoxicated driving can cause:
Blurry or double vision
Trouble focusing on the road ahead
Altered depth perception
Reduced coordination
Poor decision-making skills
Reckless driving, such as speeding, weaving in traffic, and ignoring traffic signals
Common Types of Injuries Sustained in Drunk Driving Accidents
Like any auto accident, those caused by drunk driving can lead to serious and sometimes fatal injuries. Some of the most common injuries we see in our practice as personal injury attorneys include:
Spinal cord injuries (SCIs)
Traumatic brain injuries (TBIs)
Dislocated, fractured, and broken bones
Bruises, lacerations, and puncture wounds
Soft-tissue strains, sprains, and tears
Internal bleeding and organ damage
Scars and permanent disfigurement
Facial and dental injuries

"

Road rash" and other burn injuries
Amputation
Post-traumatic stress disorder (PTSD)
Wrongful death
Some injuries can lead to long-term and even permanent consequences. For example, serious injuries to the spine can lead to full or partial paralysis below the point of injury. Other kinds of injuries may lead to permanent scarring and disfigurement, as well as irreparable loss of limb.
The psychological impact of auto accidents should also not be underestimated. Survivors are often left with serious cases of post-traumatic stress disorder (PTSD), especially when they are involved in an accident that results in someone's death. They may suffer from recurring nightmares and flashbacks. For some, the thought of driving or riding in a car again can trigger serious anxiety and panic attacks.
Establishing Liability in Drunk Driving Accidents
The vast majority of personal injury cases are based on a negligence theory of liability. To recover compensation under this theory, plaintiffs must prove by a preponderance of the evidence that a defendant caused the accident by violating their duty to use reasonable care to avoid causing harm to others. Your attorney can turn to all sorts of evidence to meet this standard, including things like:
Blood alcohol concentration (BAC) test results
Physical evidence, such as empty alcohol containers in a vehicle
Receipts or bank statements showing alcohol purchases
Statements from witnesses who saw the at-fault driver drink or exhibit signs of intoxication
Video footage from nearby surveillance, traffic, and dash cameras
Police accident reports
However, negligence is not the only route to establishing liability in a drunk driving accident. For example, the legal doctrine of negligence per se allows courts to hold defendants liable for injuries they cause when violating a law or regulation put in place to keep others safe (e.g., laws against drunk driving). Therefore, if it can be shown that a defendant was drunk at the time of the accident, plaintiffs may be able to circumvent the traditional elements of negligence.
Further, New Jersey's "dram shop" law allows injury victims to pursue compensation against alcohol vendors if it can be shown that they sold the alcohol that ultimately led to a drunk driving accident. Specifically, they can seek compensation from establishments that sold alcohol to a personal injury defendant that was (1) visibly intoxicated or (2) underage.
New Jersey's No-Fault System of Insurance
New Jersey has a no-fault insurance system. Under this system, every driver in the state is required to carry personal injury protection (PIP) insurance. This insurance covers victims for their injuries up to policy limits and regardless of who caused the underlying accident. Before suing for additional compensation, injury victims must first turn to their PIP insurance.
There are currently 12 states that use a no-fault system of auto insurance. However, New Jersey adds a unique twist — drivers in the state can choose between a Standard Policy and Basic Policy, both of which include PIP. Though it costs more, most drivers opt for a Standard Policy because they provide significantly more coverage.  According to the state's Department of Banking & Insurance, the basic differences between the two options are as follows:
What It Covers

Standard Policy

Basic Policy

Bodily Injury Liability

Coverage for claims and lawsuits by people injured as a result of an auto accident you cause.

As low as: $25,000 per person, $50,000 per accident

As high as: $250,000 per person, $500,000 per accident

Coverage is not included but $10,000 coverage for all persons, per accident, is available as an option

Property Damage Liability

Coverage for claims and lawsuits by people whose property is damaged as a result of an auto accident you cause.

As low as: $25,000 per accident

As high as: $100,000 or more

$5,000 per accident

Personal Injury Protection (PIP)

Coverage for injuries sustained in an automobile accident by you or other persons covered under your policy.

As low as: $15,000 per person or accident

As high as: $250,000 or more

Up to $250,000 for certain injuries regardless of selected limit

$15,000 per person, per accident

Up to $250,000 for certain injuries*
What Is the "Right To Sue" Under New Jersey's Insurance Laws?
So, you may now be wondering when an individual can step outside of the no-fault system and sue an at-fault driver for compensation. New Jersey's system is unique in this regard as well. A Basic Policy automatically includes a Limited Right to Sue. However, a driver who purchases a Standard Policy can choose between a Limited and Unlimited Right to Sue.
As the name suggests, opting for an Unlimited Right to Sue allows you to file a lawsuit seeking compensation for any injury. By contrast, opting for the Limited Right to Sue allows you to file a claim only for permanent injuries, which include things like:
loss of a body part
significant disfigurement or significant scarring
a displaced fracture
loss of a fetus
permanent injury (i.e., when a body part and/or organ does not heal so that it functions normally)
death
The legal team at Davis, Saperstein & Salomon, P.C., has the skill and experience necessary to evaluate your treatment records and other available evidence to make sure you receive full and fair compensation for all your permanent injuries.
What Can I Recover Under My Right-to-Sue Provisions in New Jersey?
Lawsuits brought under Limited/Unlimited Right-to-Sue provisions in New Jersey will not compensate for economic losses paid for by PIP, such as medical expenses up to the PIP coverage. However, bills that exceed an injury victim's PIP coverage will be the drunk driver's responsibility once their liability is established.
Further, individuals with an Unlimited Right to sue can recover pain-and-suffering damages for any injury. By contrast, those with a Limited Right to Sue can recover pain-and-suffering damages for injuries that are considered permanent (see the foregoing section).
Damages for pain and suffering may seem insignificant at first glance. However, because New Jersey places no cap on the amount of money a jury can award as pain-and-suffering damages, victims should not underestimate the value this can add to their case. A competent legal team skilled in presenting a case to a jury can make all the difference in the world.
To explore verdicts and settlements we have secured on behalf of our clients, follow this link.
Is There a Deadline for Filing My Case?
Yes. The deadline is set by a law known as the statute of limitations, which normally gives you just two years from the date of an accident to file a lawsuit seeking compensation from the at-fault party.
There are a few exceptions to this rule. For example, in cases involving plaintiffs who are minors, the two-year countdown does not start until their 18th birthday, meaning that they have until their 20th birthday to file a lawsuit. By contrast, certain claims must be brought within as few as 90 days after an accident.
No matter which deadline applies to your case, it will be strictly enforced in court. If you file after the deadline passes, the presiding judge will most likely be forced to dismiss your case, thereby eliminating your right to seek legal compensation from the at-fault party. In other words, it is essential that you do not miss the filing deadline.
How to Choose a Drunk Driving Attorney
Handling the aftermath of an auto accident can be overwhelming, especially if you or a loved one were seriously injured. Once you have received medical attention for your injuries, you should choose an experienced personal injury lawyer to handle your case.
In New Jersey, hiring an injury lawyer comes with zero upfront costs. This is because under the New Jersey Contingency Court Rule, your lawyer will get paid only if he or she wins your case. Some factors you should consider when selecting an attorney include:
Their experience handling drunk driving cases
Their familiarity with relevant state laws
Their previous settlements and track record of success
The number of cases they have taken to trial
Their fee structure
Reviews from previous clients
The number of cases they handle at a time
The size of their legal team
Professional awards, licensing, and recognition they received from reputable legal organizations
Remember that it is your attorney's job to serve as your closest ally throughout the life of your case and to aggressively pursue your right to full and fair compensation. You need an attorney you can count on to not stand down until you receive every penny you are owed. Davis, Saperstein & Salomon, P.C., is here to help.
Schedule Your Free Consultation with Our Experienced New Jersey Drunk Driving Accident Lawyers
If you or someone close to you was injured in a car accident caused by a drunk driver, you deserve a free consultation with an experienced personal injury lawyer as soon as possible. The sooner you bring your case to an attorney, the sooner they can review the facts of your case, gather all available evidence before it disappears, navigate the law, and build the strongest possible case on your behalf.
Davis, Saperstein & Salomon, P.C., is standing by to handle your case from start to finish. Several of our attorneys are experts at suing drunk drivers.  We will listen to your story and fight for every penny you deserve. Our legal team includes over 25 experienced lawyers and has recovered over $800 million in compensation for our clients. We are ready to provide the compassionate, individualized attention you deserve.
Call (833) 651-0317 or reach out to us online to schedule your free, no-obligation consultation with a knowledgeable drunk driving accident lawyer in New Jersey. We are available 24/7.