Dram Shop Liability New Jersey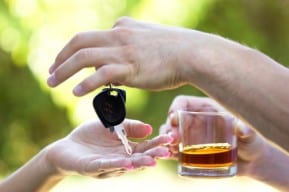 New Jersey and New York Lawyers Pursuing Dram Shop Liability
Injuries or death caused by the negligence of a drunk driver are of special priority at Davis, Saperstein & Salomon, P.C. At age 21, our partner Steven Benvenisti was injured by an intoxicated driver, causing him to almost die. Since then, in addition to being an advocate for the victims of DUI, he regularly speaks on behalf of MADD and other groups about the peril of drinking and driving.
Unfortunately, drunk driving car accidents happen every day. Someone makes the choice to drive when he or she has consumed too much alcohol, endangering not only themselves, but everyone else on the road. The results of these accidents are seldom pretty. Criminal charges can be placed against the offending driver, but who is responsible for the medical costs, lost earnings, pain and suffering of innocent victims? Who can be held accountable in a case of wrongful death?
If you or a loved one were injured in a drunk driving accident, it may be possible to pursue a civil litigation case against the offending party. In addition, the bar, restaurant, or other establishment that provided the intoxicated driver with alcohol may be held responsible for damages. Holding these places of business accountable for negligence is referred to as dram shop liability.
A Law Firm Committed to Results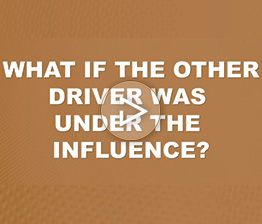 At Davis, Saperstein & Salomon, P.C., we represent injured clients and families in cases of dram shop liability. Since our founding in 1981, we have successfully recovered financial compensation for injuries, lost wages, pain and suffering and changes to a victim's quality of life. Attorneys at our firm are committed to achieving the best possible outcome in every case.
Contact
our offices in Teaneck, Colonia, Edison Area or New York City to arrange a free consultation to discuss dram shop liability and its significance in your case.
Dram Shop Liability
In a drunk driving accident, it is natural to place blame on the intoxicated person. However, they may not hold sole responsibility for the accident and resulting injuries. In dram shop liability, also known as host liquor liability, an alcohol vendor can be held partially accountable for a drunk driving accident. If an establishment supplies alcoholic beverages to someone obviously intoxicated or staff witnesses an inebriated person attempting to drive, they may be at fault for not taking appropriate actions.
Contact Us at 1-800-LAW-2000
Oftentimes, drunk driving accident cases and dram shop liability go hand in hand. To discuss your specific situation with a knowledgeable lawyer, contact us. We will take the time to help you sort out the details and set outcome goals.
No Fee If No Recovery – Translator Available For Many Languages – Home and Hospital Consultations Available