Reckless Driving in New Jersey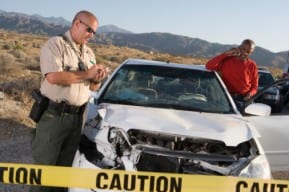 Reckless drivers cause many of the New Jersey car accidents that lead to serious personal injury. Whether drivers are speeding or texting behind the wheel, their blatant disregard for fellow drivers often results in high-speed collisions that could have been prevented.
New Jersey has a specific law regarding reckless driving, N.J.S.A. Section 39:4-96. If it is proven that a driver who injured you was guilty of reckless driving, that may be considered negligence per se. That means a jury only needs to consider whether that negligence caused the injuries and the amount of fair compensation to make the injured person "whole" in the eyes of the law. Making a person whole means that they are paid for all of their harms and losses. These harms and losses are what is considered a person's damages.

The damages an accident victim may be entitled to include:
Money for their medical treatment
Money for their permanent injuries, restrictions and disabilities
Money for their pain and suffering
Money for their lost wages
Money for their car repairs
Money to their spouse or significant other for their loss of intimacy and their added burden and losses. This is called a loss of consortium claim or a spousal claim.
If you or a loved one has been involved in a New Jersey accident with a reckless driver and suffered serious injury, you may have questions about your legal rights – and you want answers from an experienced car accident attorney who can give you practical advice specific to your situation.
Since 1981 the car accident lawyers and staff of Davis, Saperstein & Salomon, P.C., have dedicated their legal careers to helping people who were injured as a result of the carelessness of others. Call our New Jersey car accident attorneys today at 1-800-LAW-2000 or use our online form to receive a free initial consultation.
Reckless Driving Injuries
A reckless driver is a more dangerous road hazard than virtually any other obstacle. Reckless driving collisions can cause serious injuries, including:

Whiplash
Back and neck injuries
Broken bones
Severe lacerations
Herniated or ruptured discs
Reckless drivers who are caught may face both civil charges in the form of a lawsuit, municipal court penalties and points on their license, as well as criminal charges depending upon the nature of the offense. Reckless driving is defined as driving in such a way that puts other drivers at risk – typically by ignoring common traffic laws. Some of the ways in which a driver can be considered reckless include:

Weaving in and out of traffic
Unsafely changing lanes
Tailgating other drivers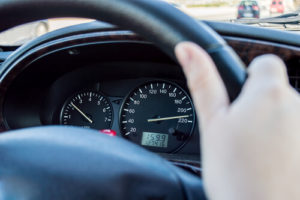 Drinking and driving is one of the most serious traffic violations and is governed by a separate violation. In 2017, New Jersey recorded 137 car accident fatalities caused by impaired driving. However, all reckless driving activities have the potential to result in a deadly car accident. Drivers who speed or tailgate have a high chance of slamming into another vehicle at high speeds, as do those who change lanes or weave in and out of traffic. New Jersey saw 79 fatalities in 2016 that were attributed to speeding, according to NJ Department of Transportation statistics.
Drivers who text while driving ignore the road conditions in favor of their cell phones, creating an environment in which any sudden traffic change can lead to a collision. New Jersey had 273,473 vehicle crashes in 2016, including 62,690 crashes where someone was injured, according to the NJ DOT. At least 3,851 crashes in 2016 were related to cell phone use.
When a reckless driver causes an accident, the driver may be held liable for any injuries that resulted from the accident. However, in order to recover damages, the injured person must be able to prove that the other driver was negligent. In cases of drunk driving, police-administered sobriety test results may be available to establish the presence of alcohol or drugs. However, it can be harder to prove that a driver was texting behind the wheel or to clearly document other driving behavior. The car accident lawyers at Davis, Saperstein & Salomon, P.C., know that quick action is essential to preserve evidence, and we won't hesitate to obtain court orders if necessary to secure evidence before it can be destroyed. One way to correlate texting is to analyze a car or truck's "blackbox" to the times of actual text transmissions.
Experienced New Jersey Car Accident Assistance
The 26 car accident lawyers at Davis, Saperstein & Salomon, P.C., many of whom are certified by the Supreme Court of New Jersey as civil trial attorneys, have been helping people who have been injured in car accidents since 1981. We have handled thousands of accident injury claims, obtaining excellent results for our clients in many instances. Each case and the results vary, so we invite you to contact an auto accident lawyer at our New Jersey or New York offices to discuss the specifics of your situation. If we take your case, you can be assured we will use all the resources of our law firm to develop a strong argument for money damages and other compensation for you.
We have sued people and won many settlements against the most popular insurance companies, including:

GEICO
State Farm
Allstate
Progressive
Plymouth Rock
Liberty Mutual
New Jersey Manufacturers (NJM)
Farmers Insurance
USAA
Chubb Insurance
Nationwide
Travelers
American Family
To speak with a personal injury lawyer with many years of experience, contact our New Jersey or New York offices at 1-800-LAW-2000. We do not charge attorney's fees unless we are successful in your case and our initial consultations are free.
No Fee if No Recovery – Home and Hospital Consultations Available