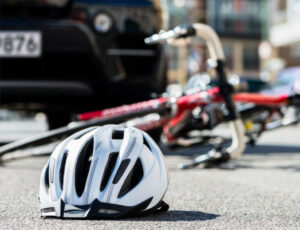 A box truck driver fatally hit a 52-year-old bicyclist on the side of Route 130 in Cranbury, New Jersey. The bicyclist suffered fatal injuries, but did not pass away until days after the accident. Davis, Saperstein & Salomon, P.C. partner Garry R. Salomon represented the estate of the bicyclist and proved that the truck driver was negligent. The employer moving company's insurance carrier paid the client's estate $1 million dollars for the wrongful death claim—the entire amount of insurance available.
The bicyclist—a husband, father and provider from East Windsor, New Jersey—was in the right shoulder riding southbound on Route 130. The defendant truck driver, also riding southbound, reportedly fell asleep behind the wheel of his employer's box truck and struck the bicycle from behind.
During pre-trial depositions, the truck driver claimed that he fell asleep during stop-and-go traffic and woke up due to the collision with the bicycle. He did not have any memory of the actual collision. He also testified that he normally had trouble falling asleep. Some nights, like the night before the accident, he used a sleep aide called Unisom. He further testified that he did not have any particular training to drive the box truck nor any training on what to do in the case of a truck accident. The owner of the company testified that the company's truck drivers did not receive formal training, but rather he conducted only a short driving test with each driver.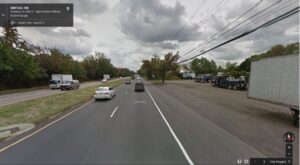 The responding emergency personnel, including the responding Cranbury Township Police Department, found the bicyclist unconscious at the scene of the accident. He suffered a traumatic brain injury, a right subdural hematoma, multiple fractures to his pelvis, contusion and laceration to his scalp, bilateral rib fractures, and open tibia and fibula fractures in his leg. He continued to live in a coma-like state throughout his treatment. During times when he could be awake, the bicyclist was minimally responsive with only spontaneous movement on the right side of his body.
The Davis, Saperstein & Salomon, P.C. client underwent several surgeries, amounting to about 10 months of inpatient care until his death. He received an open reduction and internal fixation of the tibia, right evacuation of the subdural hematoma, a decompressive hemicraniectomy and a transverse acetabular component. The client received impatient care at the Neurovascular Intensive Care Unit.
Partner Garry R. Salomon headed the team of trucking accident lawyers at Davis, Saperstein & Salomon. Certified Civil Trial Attorney Adam B. Lederman conducted the depositions of the defendant moving company and truck driver while Certified Civil Trial Attorney Patricia Boguslawski, head of the firm's South Jersey office, settled the case for the wrongful death claim's policy limit.
The bicyclist left behind his wife and children, who cared for him in treatment until his passing.
Medical Glossary:
Bilateral: having on or affecting both sides
Contusion: a region of injured tissue or skin in which blood capillaries have been ruptured; a bruise
Decompressive Hemicraniectomy: A treatment for severe traumatic brain injuries; a surgical procedure in which part of the skull is removed to allow the brain to swell without being squeezed
Fibula: the outer and usually smaller of the two bones between the knee and ankle
Fracture: the cracking or breaking of a bone
Internal Fixation: A surgical procedure that stabilizes and joins the ends of broken bones by mechanical devices
Laceration: a deep cut in the skin
Neurovascular: relating to or involving both nerves and blood vessels
Open Reduction: An operation where orthopedic surgeons reposition and realign the pieces of a broken bone
Pelvis: the large boney structure near the base of the spine; hip
Subdural Hematoma: a condition where blood collects between the skull and the surface of the brain; usually caused by a head injury
Tibia: the inner and typically larger of the two bones between the knee and ankle
Transverse Acetabular Component: a strong, load-bearing structure in the hip
Traumatic Brain Injury: an injury that affects how the brain works