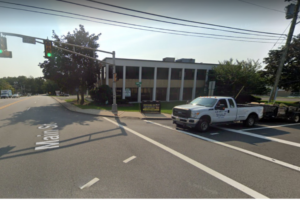 In Emerson, New Jersey, our client was permanently injured after suffering a head on car collision. Our client was driving eastbound on Old Hook Road through its intersection with Main Street when he was hit by a left turning car. Davis, Saperstein & Salomon, P.C. Partner Marc C. Saperstein filed suit in the Superior Court of New Jersey, Bergen County, and alleged that the driver had been negligent in safely driving her car, securing the client a $900,000 settlement.
Our client was diagnosed with progressed cervical myelopathy and underwent posterior cervical decompression, fusion, posterior cervical laminectomy, postero-lateral arthrodesis, bilateral foraminotomies. He also endured a trigger point injection, lumbar facet joint injection and a therapeutic sacroiliac joint injection for his pain. Our client also completed courses of physical therapy to improve his condition.
Davis, Saperstein & Salomon, P.C. retained medical experts to author narrative reports proving the permanent nature of the client's injuries. Our experts also found that the accident also aggravated prior injuries the client had suffered and previously treated.
Despite the Defendant's filing of an appeal in The Superior Court of New Jersey, Appellate Division, Partner Marc Saperstein continued in his fight, and secured the client a settlement for his injuries, pain and suffering.
Settlements are often limited by the total available insurance coverage. Insurance company adjusters and their lawyers often defend cases by claiming that a client was negligent and could have avoided being injured by arguing comparative negligence on the part of an injured client; or that their pain and suffering was caused by pre-existing medical conditions or prior injuries. Despite those defenses, the Davis, Saperstein & Salomon, PC lawyers won their client's injury claim. Each client's case is unique. Results may differ because of different facts, circumstances and available insurance coverage.
Call us now for a free and confidential case evaluation. We are also available 24/7 online at our website, www.dsslaw.com.  
Medical Glossary:
Arthrodesis: Arthrodesis is a surgery that fuses two bones together in a joint to make it more stable and reduce pain, usually in damaged or diseased joints.
Decompression Surgery: Decompression surgery a procedure to alleviate pain caused by a pinched or compressed nerve. In medicine, decompression is obtained through removing or repositioning of a structure that is compressing another structure. This surgery is usually only recommended when non-surgical treatment has not helped in alleviating pain and symptoms.
Foraminotomy: Foraminotomy is a surgical procedure that enlarges the small opening in the spine called the foramen, which helps relieve pressure on the nerves as they exit the spinal canal, easing pain and improving nerve function.
Laminectomies: A surgical operation to remove the back of one or more vertebrae, usually to give access to the spinal cord or to relieve pressure on nerves
Lumbar Facet Joint Injection: A lumbar facet joint injection is a medical procedure where medication, like steroids or numbing agents, is injected into the facet joints in the lower back. This helps reduce pain and inflammation in the joints caused by conditions such as arthritis or injury.
Sacroiliac Joint Injection: A sacroiliac joint injection is a medical procedure in which medication, such as steroids or numbing agents, is injected into the joints between the sacrum and the ilium. This injection helps alleviate pain and inflammation in the sacroiliac joints caused by conditions like arthritis or sacroiliac joint dysfunction.
Spinal Fusions: Surgery to permanently connect two or more vertebrae in the spine, eliminating motion between them.
Trigger Point Injections: A procedure used to treat painful areas of muscle that contain trigger points, or knots of muscle that form when muscles do not relax.