Workplace Brain Injury Attorney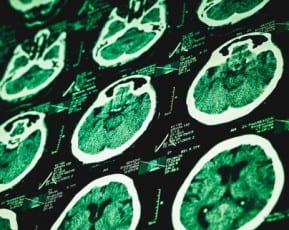 New Jersey Workplace Traumatic Brain Injury (TBI) Attorneys
An estimated 12,000 to 15,000 New Jersey residents suffer traumatic brain injury (TBI) each year, and about 1,000 of those injuries are fatal, according to the New Jersey Department of Health & Senior Services. Nearly 175,000 of the state's residents suffer from TBI-related disabilities. Many of these serious head injuries occur on the job due to a vehicle accident, a fall or a blow to the head by a falling or flying object.
At Davis, Saperstein & Salomon, P.C., our brain injury lawyers and our New Jersey workers' compensation attorneys know that medical bills mount when a worker suffers traumatic brain injury. In many cases, the employee may not be able to return to work for an extended period – if at all.
If you are a New Jersey worker who has suffered job-related TBI, contact us today for a free initial consultation by calling 1-800-LAW-2000 or using our online form.
Traumatic Brain Injury Merits Workers' Compensation Benefits
Traumatic brain injury can impair a worker's ability to function. Talking, walking or thinking can become difficult. Fatigue, memory loss, dizziness and sensitivity to noise and light can become frequent. A worker may lose the ability to focus on tasks and fall into a state of depression. The most severe cases may lead to a coma or death.
A TBI occurs when external forces damage brain tissue. Common causes of traumatic brain injury include:
Being struck by an object or suffering blunt force to the head causing a concussion;
Falling from a height, such as a ladder, scaffold or crane;
Being involved in a collision while operating a tractor trailer, delivery truck, forklift or skid steer.
According to the Brain Injury Association of New Jersey, TBI is called the "silent epidemic" because others cannot observe brain injury symptoms or attribute them to other reasons.
Contact Our New Jersey Workplace Traumatic Brain Injury Lawyers Today
If you have suffered a work-related traumatic brain injury, contact a New Jersey workers' compensation lawyer at Davis, Saperstein & Salomon, P.C., today. We realize that TBI can have devastating long-term effects, including expensive medical treatment and lost wages. We can help you to recover medical benefits that will pay for surgery and rehabilitation. We can also help you to gain disability benefits that will allow you to support yourself and your family.
Our experienced, skilled and dedicated workers' compensation attorneys have secured compensation for thousands of injured employees and their families throughout New Jersey. We have a record of securing more than $350 million in settlements and verdicts for our clients.
Call us toll-free at 1-800-LAW-2000 or use our online form for a free initial consultation, including home and hospital consultations. We can discuss whether you should pursue a workers' compensation claim or a third-party personal injury lawsuit, or both. We charge no fee unless there is a recovery for you and your family.
We have in-house interpreters for Spanish, Polish, Portuguese, Korean, Russian, German, French, Hebrew, Tagalog, Italian, Slovakian, Japanese and Dutch.
Home and Hospital Consultations Available – No Fee if No Recovery