Posted by Davis, Saperstein & Salomon, P.C. on April 21, 2017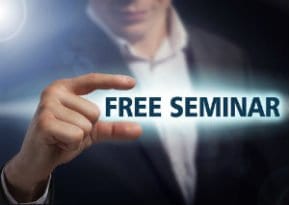 Teaneck, NJ: In honor of "Law Day", the personal injury law firm of Davis, Saperstein & Salomon, P.C. will be holding a seminar on May 1, 2017 at 4 p.m. This is open to high school and college students throughout New Jersey who are thinking about a career in law. The seminar is also sponsored by the Teaneck Bar Association and the Teaneck Chamber of Commerce.
The free 1-hour seminar will be held in the firm's state of the art courtroom and will be given by seasoned attorneys, as well as those who have been recently admitted to the bar. A wide variety of information will be discussed pertaining to law school preparation and admission, LSAT testing, and what it is like to be a practicing attorney in today's society. A Q&A session will follow, and light refreshments will be served.
The seminar coincides with the nationally recognized "Law Day", which was enacted in 1958 by then-President Dwight D. Eisenhower as a way to observe the respect for law and the imperative role it plays in our world. The idea was first advocated by the American Bar Association in 1957.
Managing Partner, Garry R. Salomon, Esq., believes it is crucial to give those who are interested in a career in law as much guidance and advice as possible. "Our firm feels so fortunate to be in a position to be able to support the next generation of lawyers, help them get started in the profession, and build their leadership skills."
---
For over 35 years, Davis, Saperstein & Salomon P.C., located at 375 Cedar Lane in Teaneck, has helped bring justice to over 20,000 families whose lives have been changed by the carelessness and negligence of others. For more information, or to RSVP to this event, please contact Elizabeth Sheldon, Marketing Assistant, at 201-907-5000, ex. 4702, or email Elizabeth.sheldon@dsslaw.com.
Disclaimer: Pursuant to the Rules of Professional Conduct as promulgated by the Supreme Court of New Jersey, lawyers who promote themselves or their firms are required to state the following: "No aspect of this advertisement has been approved by the Supreme Court of New Jersey." This disclaimer applies to all the attorney rating agencies and organizations listed below. The awards and recognition may apply to some or all of the firm's attorney. For further information about a firm's attorney kindly reference their respective biographies. Some or all attorney rating agencies may require payment of onetime or annual fees. For further information, as to their internal selection and rating criteria please click on the respective links below.