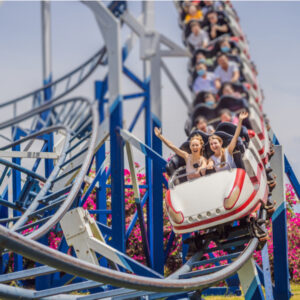 With summer kicking into high gear, stories of amusement park accidents and injuries are beginning to flood the news. Though amusement parks are a large part of summer vacation and warm weather fun, they also come with huge risks.
Just recently, on June 13, 2021, two attendees suffered injuries after a malfunction on the log flume ride at Six Flags Great Adventure in Jackson, New Jersey. According to witnesses, the boat tipped at an angle, causing two adults to be taken to the hospital. After initial news of the accident, video quickly surfaced of what looks to be an alleged broken rail at the bottom of the drop. Thankfully, the two individuals were not seriously injured.
According to online articles, there are an average of over 4,000 amusement park injuries in the United States each year. In New Jersey, more injuries occur in water parks than any other kind of amusement park. Data from 2009-2014 shows that overall, 40% of all accidents happened in some form of a water-related ride. Perhaps one of the most notorious and devastating waterpark accidents happened in 2016, when 10-year-old Caleb Schwab was killed on a waterslide at the Schlitterbahn waterpark in Kansas. The waterslide, named Verruckt, appeared in the Guinness Book of World Records for its height—168 feet, 7 inches. Preliminary investigations showed that Caleb died of a fatal neck wound after authorities say his raft went airborne and struck the netting system placed above the slide. Two women on the raft with Caleb suffered serious facial injuries. The tragedy sparred debate and investigations into often overly relaxed regulations at amusement parks throughout the country. It also revealed that the Kansas Department of Labor had not inspected the waterslide since its opening in 2014.
In 2019, New Jersey Advance Media reported a story about a physician suing Six Flags Great Adventure for injuries he suffered on the Kingda Ka rollercoaster. The doctor, who owns and operates a surgery center in Monmouth County, claims he suffered severe and permanent injuries after riding the immense coaster, including whiplash-type damage to his neck and spine.
The doctor alleges that as he boarded the ride in April 2017, he asked an attendant to adjust the harness because it was uncomfortably tight against his shoulders. As he was lunged into the air, the harness pressed sharply onto his shoulders, getting tighter as the ride continued. According to the suit, the doctor "suffered excruciating, unbearable pain in his shoulders."  These symptoms worsened over the next few weeks, and after being examined, the doctor's injuries included an "acute rupture of at least two intervertebral discs in his cervical spine", which caused the discs to "spill their contents in his spinal canal", leading to severe tissue damage. The lawsuit alleges that the design of the coaster was defective and flawed, therefore leading to his injuries. It also states that the defendants are responsible "for failing to warn taller riders…that they cannot safely ride the ride."
Though New Jersey regulates consumer amusement park attractions, there is a major restriction in the law, as normally, a person has two years to file a lawsuit. However, if someone is injured on an amusement park ride, they are required to file a special Written Report of Accident with the amusement park operator within 90 days of the accident or make sure that the incident was reported at the time of the accident in the appropriate manner.
According to Davis, Saperstein & Salomon P.C. Senior Partner Samuel Davis, cases against amusement parks require the filing of lawsuits where the  park is alleged to be negligent in the way they maintained an attraction, harnessed a rider, spaced  out riders, or accelerated an attraction,  or just plainly, maintained the rides. Often, the company that designed or manufactured the ride is targeted in a suit.
Settlements regarding lawsuits against amusement parks vary but have reached as high as the multi-millions. Less than a year after his untimely death, Caleb Schwab's family received a record-breaking $19,732,125, paid by four parties:
$14 million from SVV 1 and KC Water Park. These two companies are associated with Schlitterbahn, the waterpark in which Caleb died.
$5 million from Henry & Sons Construction, the contractor of the water slide.
$500,000 from Zebec of North America, the manufacturer of the raft that Caleb was riding on.
$232,125 from National Aquatic Safety Co. and its founder, which consulted on the water slide.
It is important to understand that each state has a different "statute of limitations" (time restraint to file your claim). In New Jersey, a person has, 90 days to notify the amusement operator of an intention to sue;  two years from the time of the incident to file a lawsuit with the court unless you were injured by a state entity or municipality, in which case a Tort Claims Notice must be filed within 90 days, with the town, city and state all filed personally.  If someone was injured in another state, the timelines may differ.
Those injured in amusement parks can call the personal injury lawyers at Davis, Saperstein & Salomon P.C. We offer free advice about how to preserve a person's right to sue an amusement park by following the law and filing a Notice of Claim with the owner of the Amusement Park and the Operator of the Amusement Park attraction within 90 days from the date of injury. It is in the best interest of an amusement park accident victim to speak with one of Davis, Saperstein & Salomon's lawyers, who are experienced in suing amusement park operators for causing harm to a park customer. With consultations offered for free, call us to discuss your situation to determine whether you are eligible for compensation.
About the Author
Latest Posts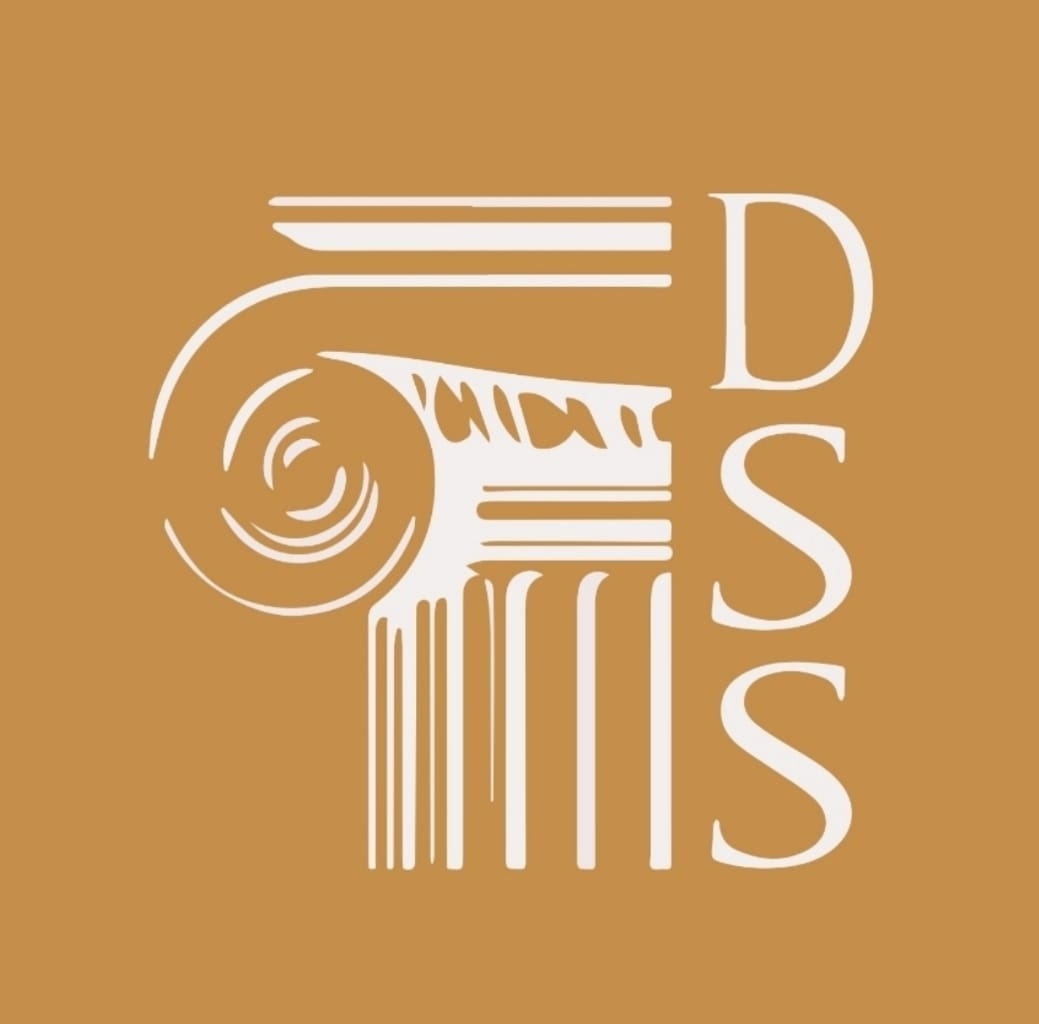 Since 1981, the compassionate personal injury lawyers at Davis, Saperstein & Salomon have been delivering results for our deserving clients. We are solely committed to helping injured individuals, never representing corporations. No matter how large or small your personal injury case is, you can trust that it is important to us.