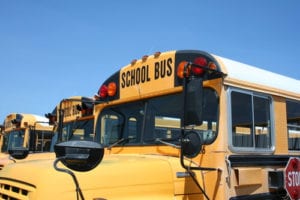 By: Garry R. Salomon, J.D.  Attorney at Law of New Jersey
On May 17, 2018 a tragedy affecting dozens of families took place where children were needlessly injured and lives lost. The tragedy involved a collision between a school bus and a dump truck on Route 80 in Morris County, NJ. Many people asked me about the accident from a legal point of view, and others have consulted our firm seeking advice and comfort regarding permanent physical and emotional injuries as well as responsibility for payment of future medical care. My condolences to the families who lost loved ones and my wishes for a full and speedy recovery to those children and adults who suffered injuries. This article is about the legal issues facing the families. Although the injuries are unique and personal, I will address the issues as an analysis and legal study of a case.
From a legal point of view the fact that this accident involved a collision between a publicly owned bus and a private commercial vehicle is extremely significant. The significance is that there will likely be sufficient insurance coverage to make all of the injured plaintiffs whole, meaning they can likely expect full compensation for their injuries. This is significant because the injured plaintiff can likely be repaid for the medical expenses they have incurred or will incur in the future.
Normally, in a typical motor vehicle collision between private passenger automobiles, one's medical bills are paid under the No-Fault laws which means that the injured person's medical bills would be paid by their own automobile insurance carrier. In the case of a child, that injured child's medical bills would be paid by blood relative's member of the household No-Fault automobile insurance carrier. In this case, because the negligent drivers were operating commercial vehicles, they only provide for $10,000 of medical coverage so that those injured in the collision would need to also resort to their major medical insurance coverage for payment of the bills. Those insurance companies may have a right to be reimbursed for the medical payments they made from the insurance companies insuring the dump truck, if the truck is found to be at fault. A stickier analysis involves whether a major medical insurance company force a town who owns a bus to re-pay a major medical carrier for money it paid in medical bills.  Under the law, those insurance companies that pay for the medical care of the injured may not seek repayment from a public entity, but may have other rights against the litigant's settlement proceeds under federal ERISA law.
Their right to sue would ordinarily be controlled by that same automobile insurance policy, meaning whether or not the policy owner elected to take a no-threshold insurance policy or a zero-threshold insurance policy that allow a law suit for non-permanent injuries as well as permanent injuries. In this case an exception to the law applies.  Since the vehicles that caused or may have caused the tragic collision were commercial vehicles, the threshold does not apply. But again, an exception may come into play here in that a public entity that owns a school bus that causes an accident may only be sued for injuries that exceed a special threshold called the Torts Claims Threshold which also means that the injured person must prove a permanent injury. A permanent injury can include emotional distress caused by trauma, provided that emotional injury is permanent, or goes along with another permanent physical injury.
While at it, also because one of the defendants who caused or may have contributed to the accident is a public entity, meaning the New Jersey Borough of Paramus this falls under a special law called the New Jersey Torts Claims Act, (N.J.S.A. 59:1-(1)) that allows the public to sue a governmental entity such as a county, town, or even the State of New Jersey. The required special notice is called a Notice of Intention to Sue and that must be filed within 90 days of the accident with the Borough Clerk and the Board of Education. This special form is available from the Borough Clerk of  Paramus for the public to use. This should be filed even if the injured person has what they think are minor sprains and strains or minor injuries, just to preserve the right to sue. The two year Statute of Limitations is tolled for minors, but it is a recommended that in the case of a minor that their parents file this notice of intention to sue within the 90 days following this accident as a precaution.
Normally, under usual circumstances, no claim against the municipally owned bus is permitted unless there is a permanent loss of a bodily function, permanent disfigurement, or dismemberment and the medical bills, including hospital, testing and ambulance exceed $3,600. (N.J.S.A.59:9-2)
Because there were fatalities involved in this accident, it will thoroughly be investigated by the Morris County Prosecutor's office to determine if any laws were broken by either driver, the Borough of Paramus or the owners of the dump truck, company that could constitute crimes. These investigations usually take several months with little information disclosed along the way. There will also likely be investigations by the National Transportation Safety Board (NTSB) that will also focus on the cause and effect. Aside from those investigations, private law firms hired by the aggrieved families will conduct their own private investigations by hiring their own accident reconstruction experts and forensic engineers to reconstruct the accident and evaluate the records to see if there were any defects in the design of the roadway, the condition of the vehicles involved, warnings contained in the personnel files of the drivers, including drug and alcohol tests, safety training protocols, MVA driving records, and may include securing and capturing the data contained in such vehicle's "black box."
Although all vehicles have been impounded, interested lawyers hired by the injured plaintiffs may seek court orders to examine these vehicles for signs of negligence that may fall short of being criminal, but are relevant to win a civil lawsuit or settlement.
Both drivers were required to obtain a special driver's license issued to operators of certain rated trucks and buses called a Commercial Driver's License (CDL).  The requirements for a CDL involve a physical and special test.  The State of New Jersey has issued a separate manual known as the "Commercial Driver License Manual" that can be found at www.state.nj.us/mvc/drivertopics/cdlmanual.htm.
Within days after the crash, it was reported that the bus operator was 77 years old and had his driver's license suspended 14 times and had 8 violations for speeding, a careless driving ticket and a ticket for an improper turn in 2010. His most recent suspension was on December 20, 2017, from parking violations in Jersey City. His license was restored on January 3, 2018. There are also allegations that he made an illegal and dangerous turn that caused this accident.
The dangerous act of making an illegal turn is negligence and this negligent act "imputes" the bus operator employee's negligence to his employer, the Borough of Paramus. More significantly, the fact that the Borough did not perform a simple MVA driver abstract search into the driver's past makes the Borough responsible on its own for negligent hiring, negligent screening of an applicant, and negligent training. This claim is separate and apart from the negligence of the driver and exposes the Borough of Paramus to significantly higher settlements and verdicts.
Since all of those injured were passengers, they cannot be held accountable for comparative negligence or contributory negligence, so they would be entitled to a full financial recovery for their pain suffering, disfigurement and financial losses. Lawsuits brought for minors under the Court Rules of New Jersey R. 1:21-(7) allow for a 25% contingency fee if the case settles before trial. If the case is settled during a trial, then the fee will be the same as applied to adults, which is 33 1/3%.
Another limitation caused by the New Jersey Tort Claims Act is that after a Notice of Claim has been filed, the municipality is given 6 months to investigate the facts during which time no lawsuit will be permitted against the public entity.
Once filed, it is likely that all of the individual claims by those injured will be consolidated and case managed by a single Superior Court of New Jersey Judge within either the County of Bergen or County of Morris.
In the meantime, lawyers representing the injured will be busy accumulating medical records, bills and radiology images in preparation of filing suit.
Because of the complexity of this case, it is likely to take years to resolve. Special rules involve minors to protect any settlement funds until they reach the age of majority and to ensure that any settlement arrived at is in the best interest of the child, and is sufficient so that the minor cannot sue the defendant again when the minor turns 18. The delay should not matter because any settlement for a minor must be held in a secure trust for the benefit of the minor once they attain the age of majority.
Although under New Jersey law a minor has two years beyond age 18 to file a lawsuit, it is recommended that they present their claim and file their suit as soon as possible because there is a risk that insurance company money may run out or be capped by reason of a private company seeking protection under federal bankruptcy laws.
One may ask, how much money are claims for pain, suffering, financial losses and disfigurement worth. In this particular case, no punitive damages are allowable against a public entity. However, if found liable, they may attach to the trucking company or its driver. Other damages, or the amount one would be entitled to are known as compensatory damages.  So what factors affect the final verdict or settlement? Here is a quick guide:
Experience shows that at the beginning stages it is way too early to put a value on any person's losses. Factors to consider include the nature and extent of any injury, out-of-pocket losses, prior medical conditions, the amount of insurance coverage available, and even the county where the case will be filed. No reputable lawyer can put a value on a case until all of the facts from both sides are known. That being said, here are some of the factors to be considered:
The nature and extent of your permanent injuries.
The amount of available insurance coverage.
Economic losses, including past and future lost wages.
Required medical treatment. Surgery is likely to increase the value of an injury.
The quality of the opinions of the treating doctors as well as their reputations and availability to testify in Court.
Whether there remains any visible scars.
The nature and extent of those injured's inability to engage in their usual, customary activities and recreational activities.
Whether future surgery is foreseeable.
The severity of the property damage to the cars involved in the collision.
The county in which the case can be brought, the demographic nature of the potential jurors in that county, as well as that county's jury verdict history.
The plaintiff's ability to articulate themselves in a deposition or on the witness stand during a trial.
Whether the Plaintiff follows the guidance and instructions their lawyer confidentially gives them.
The amount of out-of-pocket liens to be repaid including ERISA liens, Medicare, Medicaid, and charity liens, and whether the amount of such liens is admissible into evidence at the time of trial.
Whether the claimant had past injuries or claims to the same body parts.
The quality and interpretation of their MRI films.
The judge assigned to the particular case and whether he or she has a bias to either plaintiffs or defendants.
The amount of time that has passed since the accident.
The injured person's age and future economic losses.
Economic losses and loss of services suffered by parents and spouses.
The quality of the testimony of your lay witnesses, meaning their friends, and family.
Whether the defendants continue to stay financially solvent and remain in business.
The nature of the accident and whether there is any comparative[1] negligence on the part of any litigant such as failure to use seat belts.
Last, but certainly not least, the experience, reputation and quality of the lawyer and law firm you hire. A case like this will require a law firm to advance perhaps tens of thousands of dollars so that the law firm's financial integrity is also a factor to consider.
Since there are no books or charts to which a lawyer can refer in order to come up with a case value, it's basically experience and skill that determine the value of a case for settlement purposes.
A claim not to be overlooked involves the past, present and future hardship that an injury places on a parent or spouse. For that reason, your husband or wife will be named as an additional plaintiff. This derivative claim, also known as a "per quod" claim, is for loss of consortium, society, and companionship and may include personal losses such as a loss of physical intimacy between the couple.
Normally, if a case is settled, this case is merged into the entire settlement to the injured person. However, if the case goes to trial, the jury will be asked to award separate damages to the aggrieved spouse.
This case will more than likely not go to trial, however, all claims need to be prepared for a full Jury Trial. The likely resolution of the claims made by those injured will probably be settled either before a skilled settlement judge or a retired Superior Court Judge acting as a skilled mediator.
Those that have questions about the law pertaining to this tragedy should consult with a qualified and skilled attorney concentrating on personal injury matters and preferably an attorney that is Certified by the Supreme Court of New Jersey as a Civil Trial Attorney.
*******
The author Garry R. Salomon is a partner in the Teaneck New Jersey law firm of Davis, Saperstein & Salomon P.C., and is Certified as a Civil Trial Attorney of the State of New Jersey. His area of concentration consists of all personal injury claims and he is also the Author of "The Consumer's Guide to New Jersey Personal Injury Claims," published by CreateSpace 2011 and available through amazon.com.
[1] New Jersey is a comparative negligence state that requires a jury to determine the percentage of fault a plaintiff may have contributed to the cause of a particular accident. If a plaintiff is found to have caused more than 50 percent of the accident's negligence, he or she will be barred from a financial award. Any negligence found on the part of a plaintiff will also be deducted from any jury award by the same percentage of fault. Other states may be "contributory negligence" jurisdictions, which, under some state laws, may act as a complete bar to any financial recovery even if the plaintiff is found responsible for as little as one percent of the overall fault.
About the Author
Latest Posts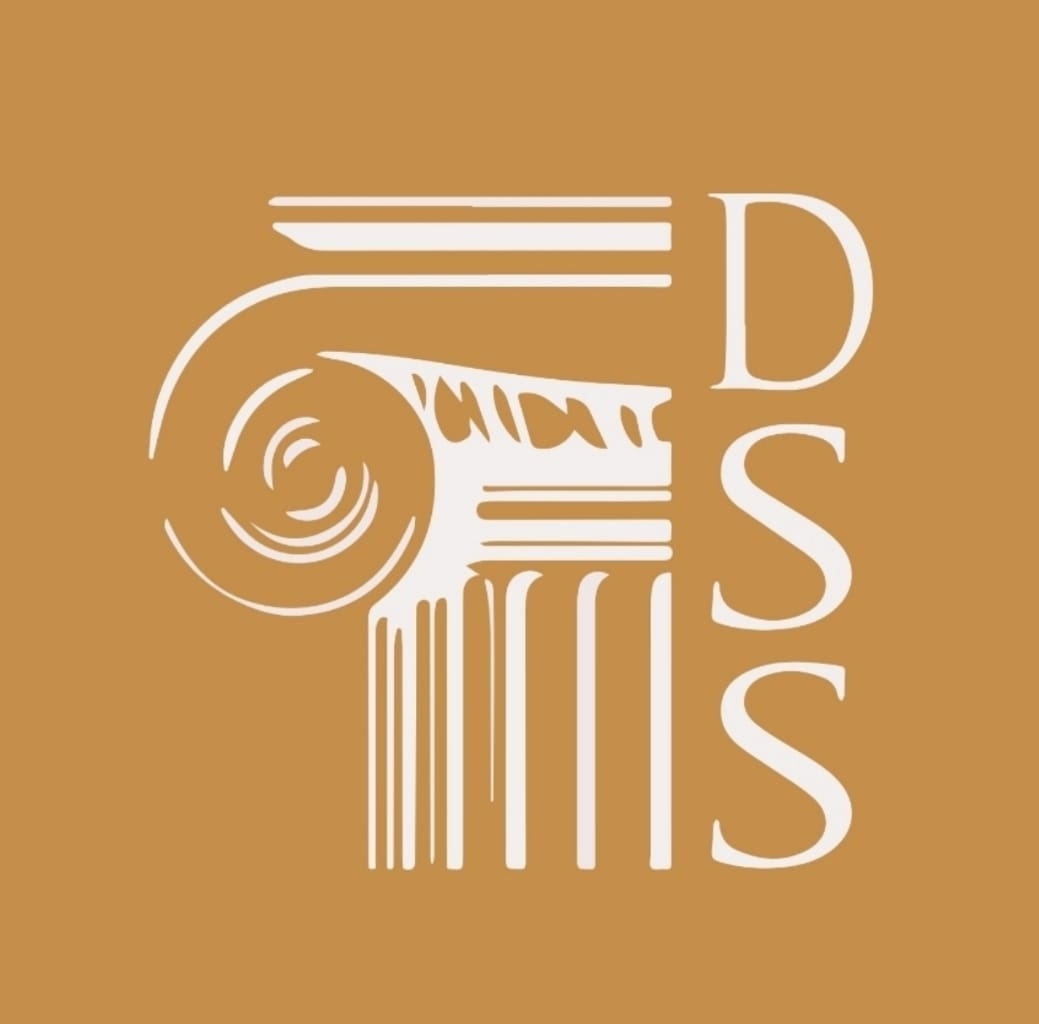 Since 1981, the compassionate personal injury lawyers at Davis, Saperstein & Salomon have been delivering results for our deserving clients. We are solely committed to helping injured individuals, never representing corporations. No matter how large or small your personal injury case is, you can trust that it is important to us.