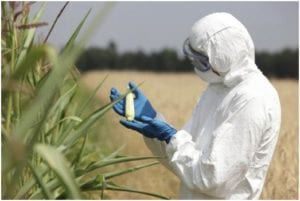 Roundup, the weed killer used all over the United States by both commercial farmers and individuals for home gardening, is at the center of a class-action lawsuit in which its producer, Monsanto, is being sued. The suit alleges that the company was misleading and falsely advertised the product by stating on its label that the active ingredient, glyphosate, "targets an enzyme found in plants, but not in people or pets", which, according to recent scientific studies, is false. In fact, Roundup may actually kill about 300 enzymes found in the human body, causing several countries to outlaw the product and others containing glyphosate.
The International Agency for Research of Cancer (IARC) claims their research shows that glyphosate is "probably" a human carcinogen, and the World Health Organization (WHO) says that Roundup "probably" causes cancer.
There are several types of cancer and illnesses that may be caused by Roundup:
Hodgkin's and Non-Hodgkin's Lymphoma
Leukemia
Cancer of the bones, kidney, colon, liver, pancreas, skin (Melanoma) and thyroids
Parkinson's disease
How can this affect you and your family?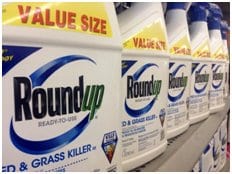 Roundup is produced to kill anything that can grow. Monsanto has genetically engineered several crops, known as "Roundup Ready", by altering their DNA to survive being sprayed with the product. These crops are sprayed directly with Roundup to kill the weeds and other vegetation surrounding them.
Unfortunately, many may not realize that these are the crops that fill the produce sections in US supermarkets, and are also key ingredients in many other commonly ingested processed foods, including soy, canola, alfalfa, sorghum, and corn. The countless food products that contain corn syrup are also affected. In fact, unless purchasing organically grown products, it is almost impossible to avoid consuming crops that have been sprayed with Roundup.
Filing a lawsuit against Monsanto
If you believe that your use and/or exposure to Roundup has caused you or a loved one to develop cancer or another type of illness, you may be entitled to hold the company accountable and receive compensation. The law allows for two years from the date of diagnosis or the date you realized the illness was caused by Roundup to bring a suit. Contact an experienced personal injury lawyer at Davis, Saperstein & Salomon P.C., today to make sure Monsanto does not hurt anyone again.
About the Author
Latest Posts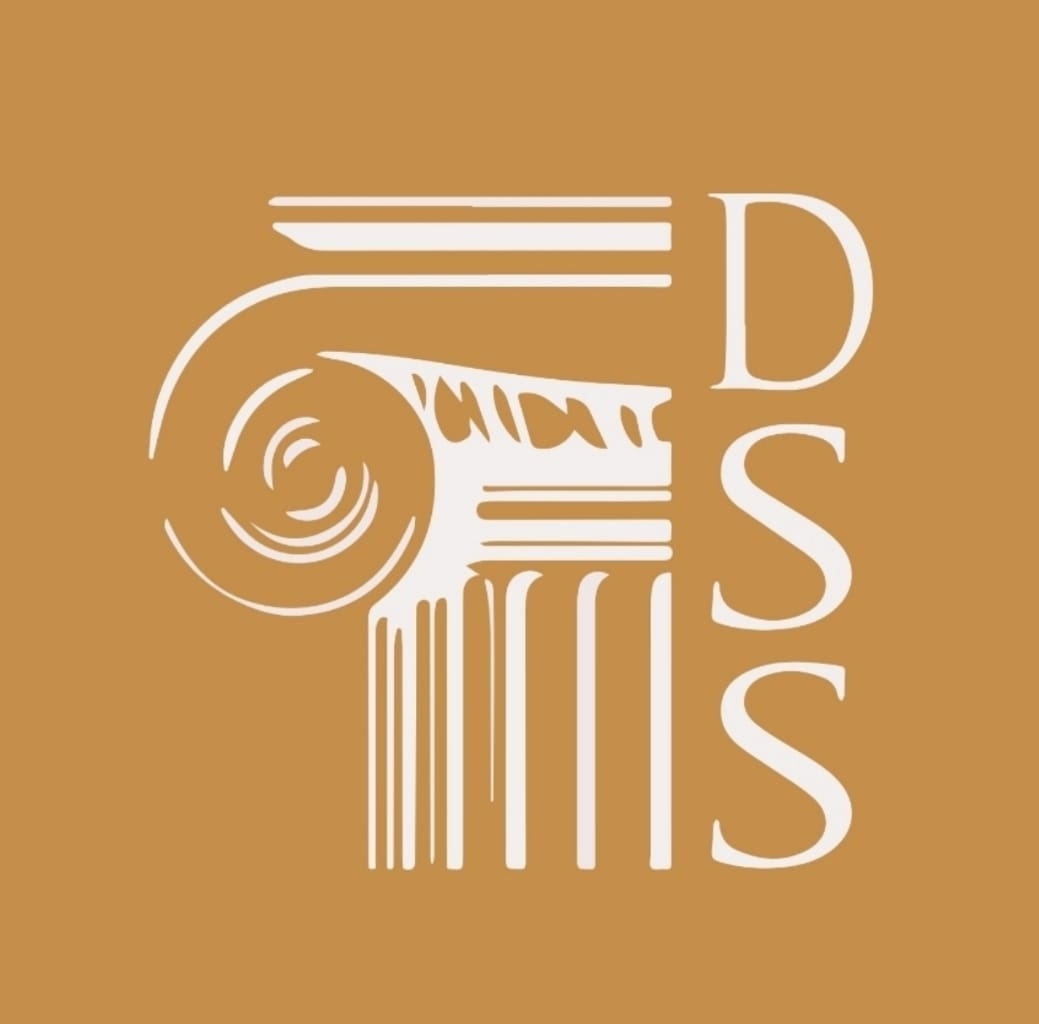 Since 1981, the compassionate personal injury lawyers at Davis, Saperstein & Salomon have been delivering results for our deserving clients. We are solely committed to helping injured individuals, never representing corporations. No matter how large or small your personal injury case is, you can trust that it is important to us.