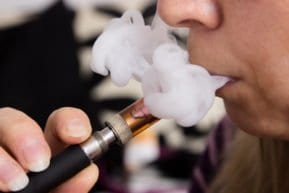 New York law bans the use of electronic cigarettes at school, including at all public and private schools and in vehicles used to transport students. 
You may have heard various terms to describe electronic nicotine delivery systems, such as electronic cigarettes, e-cigarettes, e-cigs, vapes, vaporizers, or vape pens. No matter what you call them, youth e cigarette use is dangerous.
The use of e-cigarettes has become increasingly popular, particularly among young people and high school students. Over a recent five-year span, e-cigarette use for high school students jumped from 10.5 percent to 27.4 percent, according to a report by the New York Department of Health, representing a staggering increase of 160 percent. Meanwhile, the rate of smoking regular cigarettes for high school students fell from 27.1 percent to 4.3 percent. Presently, e-cigarettes, also known as "e-cigs," are the most commonly used cigarette product.
Tobacco use is the leading cause of preventable disease and death in the United States, according to the Centers for Disease Control and Prevention (CDC) . Almost all tobacco produce use begins during youth and young adulthood. Each year, the National Youth Tobacco Survey is administered to help determine the frequency of use. According to the most recent National Youth Tobacco Survey, 4.47 million students or 16.2 percent of all students reported tobacco product use within the last 30 days. This included 23.6 percent of high school students and 6.7 percent of middle school students. E cigarettes were the most commonly used tobacco product among middle and high school students. 
Dangers of E Cigarettes
E-cigarettes contain a battery, a heating element and a place to hold liquid that typically contains nicotine. The e-cigarette device heats the liquid until it vaporizes, and the user inhales the vapor into their lungs. While some think that "vaping" is safer than smoking traditional tobacco cigarettes, the fact is that nicotine exposure of any kind can harm adolescent brain development and lead to nicotine addiction.
Additionally, the American Lung Association reports that e-cigarettes contain a variety of harmful substances that can be dangerous when inhaled, potentially leading to irreversible lung damage and lung disease. These potentially harmful ingredients include propylene glycol and vegetable glycerin, which are toxic to cells. The more ingredients in e-liquid, the greater the toxicity level. The American Lung Association reports that e-cigarettes produce various dangerous chemicals, including acetaldehyde, acrolein, and formaldehyde, which can cause serious lung disease. The Surgeon General has also reported that when people use e-cigarettes, they produce secondhand emissions that can serious lung disease to others nearby.
In addition to adverse health effects, defective e-cigarettes can also cause fires and explosions resulting in serious personal injuries. Those injured by an exploding or otherwise defective e-cigarette may be entitled to file a personal injury lawsuit and seek compensation and money damages for their pain, suffering, financial losses and burn scars.
E-Cigarette Laws in New York
Many school campuses in New York and across the country were tobacco-free or smoking-free prior to the passage of recent e-cigarette legislation. Because e-cigarettes do not contain tobacco, they were technically permitted under New York's Public Health Law. Thanks to New York Senator Patty Ritchie, the Public Health Law now also prohibits the use of e-cigarettes on school grounds and in vehicles transporting students.
The new Public Health Law is one of several measures that have been undertaken by New York to protect teenagers from the dangers of smoking and nicotine use. Senate testimony cites the following reasons for amending the law to ban e-cigarettes:
E-cigarettes are increasing in use, particularly among young people.
E-cigarettes supply the user with a steady dose of nicotine, known to be highly addictive and habit forming.
E-cigarettes do not receive oversight from the U.S. Food and Drug Administration (FDA) and scientists still have a lot of learn about the health effects of e-cigarettes.
Additionally, New York prohibits the sale of flavored nicotine vapor products and the sale of all tobacco and nicotine vapor products in pharmacies. Lawmakers believe that flavored e cigs are responsible for the dramatic increase of the use of e-cigarettes by young adults. The New York State Department of Health says that 40 percent of high school students in the 12th grade are now using e-cigarettes and that this increase is largely driven by flavored e liquids. The New York State Commissioner of Health Dr. Howard Zucker says that children have been using vaping products at alarming rates due to the tobacco industry's marketing efforts and that the ban on flavored nicotine vapor products will protect them. 
New Jersey also has laws in place that prohibit the use of e-cigarettes at schools and in other public places. New Jersey also prohibits the sale or distribution of the product to anyone under the age of 19.
The Impact of E-Cigarettes and Recent Legislation on Adolescents
The National Institute on Drug Abuse (NIDA) reports that while smoking rates have generally decreased during the last decade, e-cigarette use has risen sharply. Many attribute the increase in e-cigarette use to pervasive advertisements targeting young people that falsely claim that vaping is safer and healthier than smoking standard cigarettes.
There are more than 450 brands of electronic cigarettes currently on the market. They come in a variety of shapes and sizes. E-cigs usually utilize small canisters of flavored fluid and a battery powered heating element, which creates vapors that users inhale. The vapor contains nicotine, and users are able to control the amount they intake. When exhaled into the air, nicotine in aerosol vapors can impact others in the user's vicinity, similar to secondhand smoke.
Laws limiting the use and availability of e-cigs have the following benefit. They help to
Limit young people's exposure to nicotine
Prevent e-cigarette containers from being used to smoke marijuana or other types of drugs
Reduce the likelihood of future cigarette smoking in teens. Studies show that students who start using e-cigs in the ninth grade are more likely to switch to standard cigarettes within a year
Electronic cigarette laws can also help prevent a dangerous and highly prevalent practice called "dripping," which involves placing e-liquid drops directly on heated atomizer coils. Dripping can be especially dangerous because it results in a more intense flavor and can deliver larger amounts of nicotine into the bloodstream.
Concerns About Electronic Cigarette Use
The Centers for Disease Control and Prevention (CDC) state that while electronic cigarettes have the potential to benefit adults who are already hooked on nicotine, they are unsafe for young people, pregnant women, or those who do not currently use tobacco.
One benefit promoted by e-cigarette makers is the fact that e-cigs do not contain tar, which is produced by smoking traditional cigarettes. What these manufacturers don't mention is that e-cigarettes may contain heavy metals such as nickel, tin and lead, along with other dangerous chemicals that are linked to increased rates of cancer and lung disease. E-cigarettes also often contain larger quantities of nicotine than standard cigarettes, which is widely known to be highly addictive, harmful to developing brains and toxic to unborn babies. If e-liquid is swallowed or absorbed through the skin, it can be lethal.
Another less common but still serious danger is the risk of a malfunctioning e-cigarette devices. The CDC reports that defective electronic cigarettes have caused fires and explosions, resulting in severe facial and hand burn injuries. The Food and Drug Administration notes that users are most frequently injured while the e-cig device is charging.
If an explosion or fire occurs while using or charging the e-cigarette, the FDA recommends reporting the incident, making note of the name of the e-cig manufacturer along with the brand name, model and serial number of the device and the location where it was purchased. Such quick action may result in a recall or discontinuation of sale of the potentially dangerous vaporizer or e-cigarette.
Have You Suffered an Injury or Illness Due to Electronic Cigarettes?
Electronic cigarette malfunctions involving fires or leaking nicotine fluids can result in serious burns and illnesses. If you have been injured by a defective e-cigarette, contact Davis, Saperstein & Salomon, P.C. Our experienced product liability attorneys can advise you on how to hold negligent e-cigarette manufacturers accountable and pursue compensation to cover your medical bills and other losses, such as pain, suffering and disfigurement.
Our law firm has been providing trustworthy, dependable legal representation for more than 30 years to clients throughout New York and New Jersey. Call or contact us online to request a free consultation to discuss your e-cigarette or vaporizer injury and legal options. There is no legal fee unless we obtain financial compensation for you.
This post was originally published in March 2018 and has been updated for accuracy and comprehensiveness in November 2021. 
About the Author
Latest Posts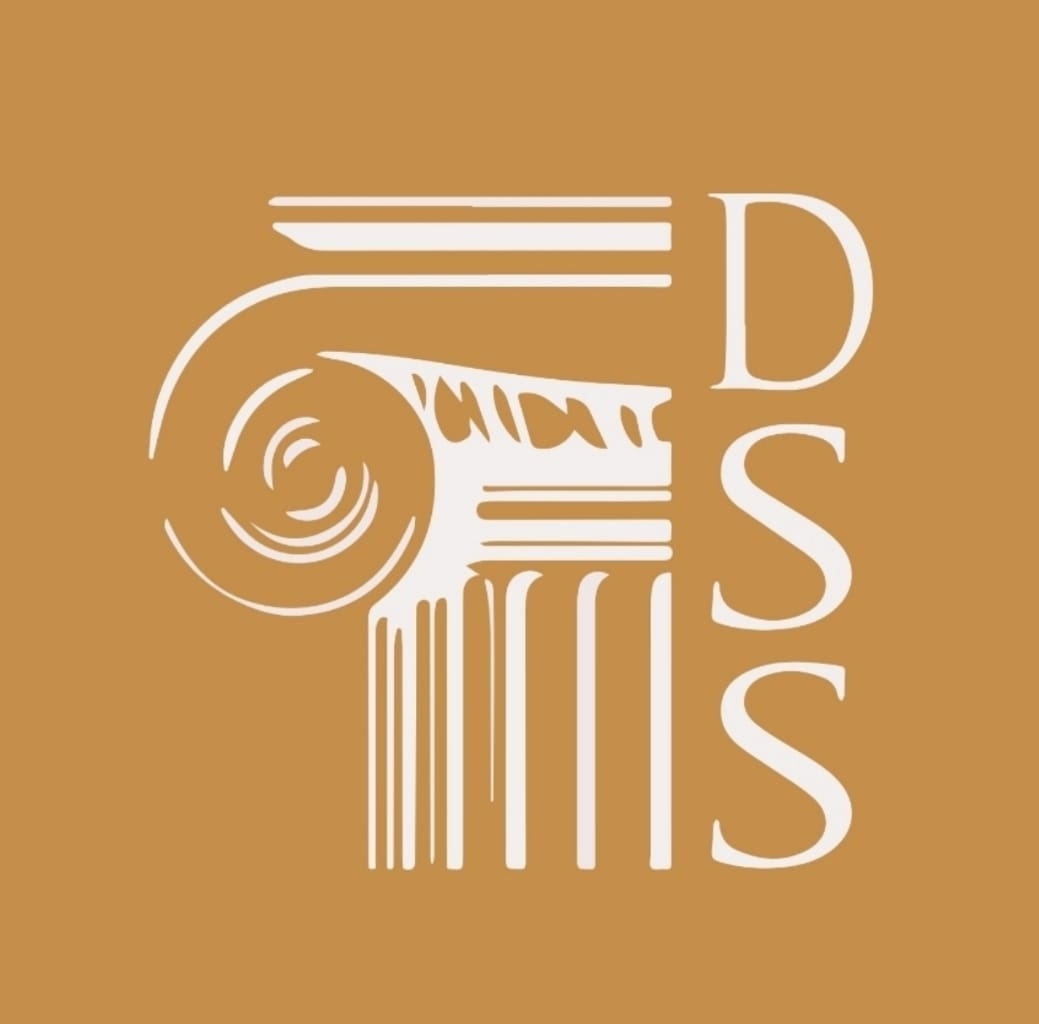 Since 1981, the compassionate personal injury lawyers at Davis, Saperstein & Salomon have been delivering results for our deserving clients. We are solely committed to helping injured individuals, never representing corporations. No matter how large or small your personal injury case is, you can trust that it is important to us.