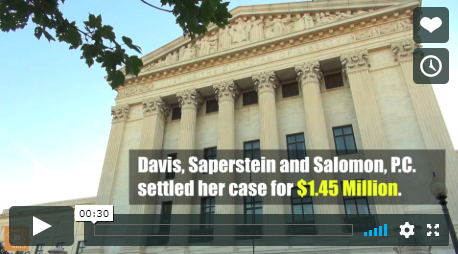 A 62-year-old woman was walking through the King's Supermarket parking lot in Cresskill, New Jersey when she was struck by the commercial van. The defendant cited sun glare and claimed to have not seen the victim before the crash. Upon impact, the woman was lifted off of the ground and landed on her back, approximately 12-14 feet away, hitting her head on the pavement.
The pedestrian suffered significant injuries as a result of the collision, including a traumatic brain injury, bilateral large subcutaneous hematomas, post-concussion syndrome, and increased cognitive difficulties. She also suffered injuries to her right hand, a tear in the medial collateral ligament to her left knee, a deep laceration on her right lower shin, as well as injuries to her spine. She was brought to New York-Presbyterian/Columbia University Medical Center, where she remained hospitalized until August 6, 2015.
After leaving the hospital as a patient, she was transported to a care and rehabilitation center, where she remained inpatient for almost three weeks. Due to the leg laceration, she developed an ulcerative infection, which required dry dressing changes two times per day.