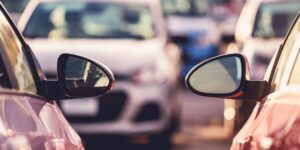 In Butler, New Jersey, an engineer was driving northbound on Route 23 when he was sideswiped by a commercial vehicle attempting a lane change. After Davis, Saperstein & Salomon, P.C. partner Paul A. Garfield demonstrated that the operant of the vehicle had been driving recklessly and inattentively, our client was awarded a $750,000 settlement.
The man was driving in the center lane of Route 23 when a vehicle in the left lane attempted to move into his lane. While attempting the lane change, the vehicle's rear end struck our client's front end and caused significant damage. The client had noticed that the other driver had been driving erratically and was frequently sounding his horn, and a witness to the event also stated that the vehicle had been recklessly weaving in and out of traffic.
The collision caused severe injury to our client's spine. He suffered two herniated discs at C4-C5 and C7-T1, as well as bulging discs at C5-C6 and C6-C7. Our client first attempted physical therapy, but when it failed to improve his condition, he sought out surgical intervention. As such, he underwent a cervical discectomy and fusion at the C5-C6 level, but he later required a revision cervical fusion. The revision cervical fusion removed the previously placed plate and hardware and fused the level above (C4-C5) with an additional bone graft and a larger, longer metal plate with screws.
Unfortunately, our client continues to suffer from chronic back pain that has severely limited the scope of his physical activity. Prior to the collision, he would hunt, fish, garden, and do the landscaping work for his home. Today, our client cannot play basketball with his daughter, play football with his son, or hold a leash when walking his dog. Davis, Saperstein & Salomon, P.C. partner Paul A. Garfield ensured that our client received proper compensation for his pain and suffering, in the form of a $750,000 settlement.
Settlements are often limited by the total available insurance coverage. Insurance company adjusters and their lawyers often defend cases by claiming that a client was negligent and could have avoided being injured by arguing comparative negligence on the part of an injured client; or that their pain and suffering was caused by pre-existing medical conditions or prior injuries. Despite those defenses, the Davis, Saperstein & Salomon, PC lawyers won their client's injury claim. Each client's case is unique. Results may differ because of different facts, circumstances and available insurance coverage.
Call us now for a free and confidential case evaluation. We are also available 24/7 online at our website, www.dsslaw.com.
Medical Glossary
Disc herniation: Occurs when the exterior of disc cracks and its nucleus pushes into the spinal canal and irritates surrounding nerves.
Disc bulge: An extension of disc tissue past the edge of the vertebrae.
Cervical discectomy and fusion: A surgical procedure that removes the disc and the disc material pressing on the spine, and then fuses the spine together with a graft.