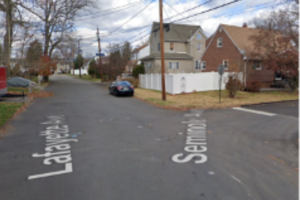 In Dumont, New Jersey, an 8-year-old boy was walking his bicycle across an intersection near Moore Park, when he was hit by a white Honda Civic. The driver was traveling south on Lafayette Avenue and cut through its intersection with Seminole Avenue, hitting the boy. Davis, Saperstein & Salomon, P.C. Partner Garry R. Salomon sued the driver in the Superior Court of New Jersey, Bergen County, and proved that she had been driving negligently, securing the boy and his family a $400,000 settlement.
The child was taken by ambulance to the Hackensack University Medical Center in Hackensack, New Jersey with injuries to his left leg, face, and head, including long lacerations that required stitches to treat. After getting stitches, the child developed keloid and hypertrophic scars. The child also developed depression and social anxiety, after his peers at school began bullying him for his scars.
Davis, Saperstein & Salomon, P.C. hired medical experts to author narrative reports proving the permanent nature of our client's injuries. The experts' reports helped Garry Partner R. Salomon in his fight to win the client compensation for his injuries, pain, and suffering.
Settlements are often limited by the total available insurance coverage. Insurance company adjusters and their lawyers often defend cases by claiming that a client was negligent and could have avoided being injured by arguing comparative negligence on the part of an injured client; or that their pain and suffering was caused by pre-existing medical conditions or prior injuries. Despite those defenses, the Davis, Saperstein & Salomon, PC lawyers won their client's injury claim. Each client's case is unique. Results may differ because of different facts, circumstances and available insurance coverage.
Call us now for a free and confidential case evaluation. We are also available 24/7 online at our website, www.dsslaw.com.
Medical Glossary
Hypertrophic Scar: A type of raised scar that forms during the normal healing process after an injury or wound. Unlike keloid scars, hypertrophic scars remain within the boundaries of the original wound. They are thickened, raised, and may appear red or darker than the surrounding skin. Treatment options for hypertrophic scars may include silicone gel or sheets, corticosteroid injections, pressure dressings, or laser therapy, aiming to flatten and improve the appearance of the scar.
Keloid scar: A type of abnormal scar that forms as a result of excessive healing after an injury or wound. Unlike regular scars, keloid scars are thick, raised, and extend beyond the original boundaries of the wound. They can be darker in color and may cause itching, discomfort, or self-consciousness. Treatment options for keloid scars may include corticosteroid injections, silicone gel or sheets, laser therapy, or surgical removal, depending on the severity and individual case.
Laceration: A deep cut or tear in the skin or body tissue. It usually happens when the skin is damaged by a sharp object or a strong force. Lacerations may cause bleeding and require medical treatment to clean the wound, stop the bleeding, and often close it with stitches or bandages to promote healing.