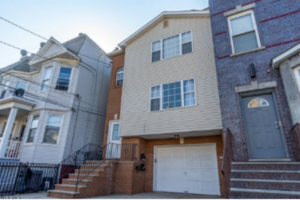 In Elizabeth, New Jersey, a 3-month-old infant was injured after being roughly handled and shaken by a frustrated day care worker. Davis, Saperstein & Salomon, P.C. Partner Marc C. Saperstein filed suit in the Superior Court of New Jersey, Union County, and proved that the childcare center and its sponsoring company were negligent in failing to provide a safe environment for the child, securing our client a $2,250,000 settlement.
The infant returned home from the childcare center suffering with intermittent seizures, diarrhea, vomiting, and with a large bump on her head. The infant's mother took her to Trinitas Hospital in Elizabeth, New Jersey, where she was diagnosed with Shaken Baby Syndrome, and underwent a ventriculostomy, broad spectrum anti-bacterial and anti-viral therapy, as well as temporary intubation and ventilation. The infant continued to attend a medical day-care facility, where she received multiple forms of therapy that she needs to continue her development.
Davis, Saperstein & Salomon, P.C. retained a vocational economics expert to create the child's life care plan. Our expert determined that the infant will require a Home Health Aide until she turns 21 because she suffered severe verbal, cognitive, and motor developmental delays. To determine financial losses, Marc C. Saperstein retained an economist, who found that the child and her family will suffer a future loss in earning capacity.
Davis, Saperstein & Salomon, P.C. also retained an early childhood education expert to prove proximate causation for the infant's injuries. Our expert found that the childcare center and its sponsoring company violated several state licensing guidelines, by failing to properly train its staff and oversee the staff's interactions with the children.
The experts' reports helped Davis, Saperstein & Salomon, P.C. Partner Marc C. Saperstein secure the client compensation for her injuries, pain and suffering.
Settlements are often limited by the total available insurance coverage. Insurance company adjusters and their lawyers often defend cases by claiming that a client was negligent and could have avoided being injured by arguing comparative negligence on the part of an injured client; or that their pain and suffering was caused by pre-existing medical conditions or prior injuries. Despite those defenses, the Davis, Saperstein & Salomon, PC lawyers won their client's injury claim. Each client's case is unique. Results may differ because of different facts, circumstances and available insurance coverage.
Call us now for a free and confidential case evaluation. We are also available 24/7 online at our website, www.dsslaw.com.
Medical Glossary:
Intubation: The insertion of a tube into a patient's body
Shaken Baby Syndrome: A brain injury that results from shaking an infant or toddler in a forceful manner. It can result in long-term brain damage, or even death.
Ventriculostomy: A brain surgery that relieves pressure on the delicate tissues of the brain by draining excess fluid from the brain.