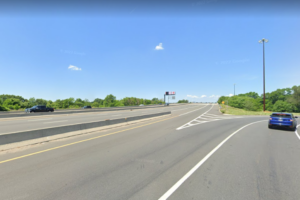 In Clifton, New Jersey, a passenger was injured after her car was caught in a 3-way collision on a ramp entering Route 3 East. The client's car had been fully stopped in traffic when it was rear-ended by a truck, causing it to be pushed into another. Davis, Saperstein & Salomon, P.C. Partner Garry R. Salomon filed suit in the Superior Court of New Jersey, Essex County, proved that the drivers were negligent in failing to safely operate their vehicles, and won the client a $575,000 settlement.
The woman suffered injuries to her neck, back, shoulders, and arms, and was taken by ambulance to Passaic General Hospital in Passaic, New Jersey, where she was diagnosed with a cervical disc herniation and bulge. For treatment, she underwent an anterior diskectomy, an anterior cervical interbody fusion, and allograft. The client also completed courses of physical therapy in attempt to improve her condition.
Davis, Saperstein & Salomon, P.C. retained medical experts to author narrative reports proving the permanent nature of the client's injuries. To analyze the client's future employability and financial loss, Garry R. Salomon hired a vocational economics expert. The expert opined that the woman's injuries caused work-limitations, resulting in a future loss in income of several hundred thousand dollars.
The experts' reports helped Davis, Saperstein & Salomon, P.C. Partner Garry R. Salomon win the client a settlement for her medical bills, loss in income, and pain and suffering.
Settlements are often limited by the total available insurance coverage. Insurance company adjusters and their lawyers often defend cases by claiming that a client was negligent and could have avoided being injured by arguing comparative negligence on the part of an injured client; or that their pain and suffering was caused by pre-existing medical conditions or prior injuries. Despite those defenses, the Davis, Saperstein & Salomon, PC lawyers won their client's injury claim. Each client's case is unique. Results may differ because of different facts, circumstances and available insurance coverage.
Call us now for a free and confidential case evaluation. We are also available 24/7 online at our website, www.dsslaw.com.  
Medical Glossary:
Allograft: A type of surgical procedure where tissue or bone is transplanted from one person to another to repair or replace damaged areas.
Anterior Cervical Interbody Fusion: A surgical technique to treat certain spinal conditions by removing a damaged disc and fusing adjacent vertebrae together using a bone graft from the front of the neck.
Anterior Diskectomy: A surgical procedure to remove a damaged or herniated disc from the front of the spine to alleviate pressure on nerves and reduce pain.
Disc Bulge: A condition where a disc in the spine is slightly displaced, causing it to extend beyond its normal position but not fully ruptured or herniated.
Herniated Disc: A condition where the soft inner part of a spinal disc pushes through a crack in the tougher outer layer, putting pressure on nearby nerves and causing pain and discomfort.