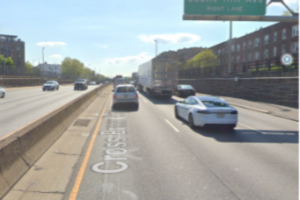 A man was driving down the middle lane of the Cross Bronx Expressway in the Bronx, New York, when a rear-end collision happened behind him. The force of the initial collision forced the car to rear-end our client's 2013 Toyota Camry. Davis, Saperstein & Salomon, P.C. Partner Marc C. Saperstein sued the two drivers in Bronx County Supreme Court for failing to drive safely, and secured our client a $400,000 settlement.
The man's friend drove him to the Hackensack University Medical Center in Hackensack, New Jersey. Our client was still recovering from a prior accident. The rear-end collision aggravated his pre-existing injuries to his neck and back. He also developed pain in both of his knees. To treat his spine, he underwent a cervical fusion, and several months of physical therapy.
Cases with pre-existing injuries are often more challenging for personal injury attorneys, who need to prove that the accident either worsened the client's condition or created new injuries. Davis, Saperstein & Salomon, P.C. hired medical experts to author narrative reports, which helped Marc C. Saperstein prove that our client's condition was permanent and worsened as a direct result of the accident.
Call us now for a free and confidential case evaluation. We are also available 24/7 online at our website, www.dsslaw.com.
Settlements are often limited by the total available insurance coverage. Insurance company adjusters and their lawyers often defend cases by claiming that a client was negligent and could have avoided being injured by arguing comparative negligence on the part of an injured client; or that their pain and suffering was caused by pre-existing medical conditions or prior injuries. Despite those defenses, the Davis, Saperstein & Salomon, PC lawyers won their client's injury claim. Each client's case is unique. Results may differ because of different facts, circumstances and available insurance coverage.
Medical Glossary:
Cervical Fusion: A surgical procedure performed to join two or more vertebrae in the neck region of the spine. It involves the use of bone grafts and possibly implants, such as plates and screws, to stabilize and promote the fusion of the vertebrae. Cervical fusion helps to relieve pain, improve stability, and restore proper alignment of the cervical spine, allowing for better function and reducing symptoms caused by conditions like herniated discs or spinal stenosis.