Car Accident Attorneys in New York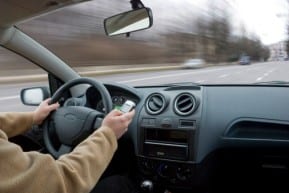 There is no such thing as an accident. Automobile collisions – whether you call them wrecks, crashes, or fender benders – are often caused by driver negligence. When someone is injured by such negligence, they have a right to be paid money for their pain, suffering, permanent injuries, lost wages, and medical bills.
To recover the maximum amount of money, the most critical decision is hiring the right New York car accident lawyers to fight the big and powerful insurance companies' legal teams.
Here are just a few of the reasons why selecting the best car accident lawyer in New York is important:
Insurance companies know which personal injury law firms only represent accident victims and are passionate and serious about helping their clients receive financial justice.
Insurance companies know which injury law firms will drag them into a courtroom battle to make sure their clients get their fair settlement and which firms fold and settle on the cheap.
Insurance companies know which law firms have invested their time, legal talent, and money into proving the negligent driver's fault and that their client's accident-related injuries were solely caused by the defendant driver's careless driving.
Insurance companies know which law firms' attorneys and partners –Marc Saperstein from Davis, Saperstein & Salomon P.C. – show up in court and tell a jury why their clients deserve to be paid money for their injuries.
Insurance companies know that cases accepted by serious car accident lawyers and law firms need to be taken seriously by them.
Insurance companies know which law firms waste their money on billboards and comedic commercials instead of experienced auto accident lawyers with proven courtroom records that make insurance companies settle out of court to avoid a loss of money by a jury trial.
Insurance companies know which law firms understand medicine, how it relates to the law, and that someone who had a prior accident, prior arthritis or disc disease, or even a prior lawsuit may be entitled to more money because the negligent driver put them in even more pain.
Insurance companies know which personal injury lawyers have been recognized because of their million-dollar track record and which lawyers teach other injury lawyers how to win cases.
Insurance companies know which personal injury law firms will settle clients' cases too quickly so that they can get a fast buck to pay for more billboards and TV commercials.
Insurance companies know which law firms put the "personal" in personal injury.
Accident victims deserve lawyers that are respected not only by insurance companies but also by defense attorneys, judges, and doctors who treat accident victims. The dedicated New York car accident attorneys at Davis, Saperstein & Salomon P.C. have the knowledge, experience, and resources you need to pursue your car accident personal injury claim. Contact us today to learn more.
New York Car Accident Statistics
According to the New York Department of Health, over 1,000 people die in motor vehicle accidents and more than 12,000 are hospitalized each year on average.
The New York City Police Department releases monthly data on the number and type of collisions that happen in the city. In one recent month, there were 7,191 reported collisions. In these crashes, 1,530 motorists were injured and 5 were killed. An additional 1,017 passengers were injured, with 3 deaths in these collisions. The police also reported that 828 pedestrians were injured and 5 were killed. Another 233 cyclists were injured, and there were 3 fatalities from motor vehicle collisions this same month.
Driver error is the main cause of car accidents in New York City – and distracted driving contributes significantly to the problem. In fact, distracted driving was a factor in nine percent of fatal crashes in one recent year. Other common causes of car accidents include following too closely, not yielding the right-of-way, and improper turning.
What Are the Most Dangerous Intersections in New York City?
In a recent one-year span, there were over 100,000 traffic collisions in the five boroughs of New York City. Almost 40 percent of these resulted in an injury or death. That's an alarming number of car accidents and life-changing injuries.
Brooklyn had the highest percentage of the total accidents with 30 percent, followed by Queens at 24 percent, Bronx at 16 percent, Manhattan at 15 percent, and Staten Island at 5 percent.
New York is somewhat different from other cities in the U.S. in terms of population density and the number of bridges, roads, and tunnels. Also, the traffic volume on roadways in NYC varies between boroughs. But like any other city in the U.S., there are comparable reasons for car accidents.
The NYPD has published data for car accidents that included geographical coordinates for the nearest intersection. A full year's worth of data shows the most dangerous intersections in NYC by borough, according to BadIntersections.com.
The intersections with the most collisions, 58, were in Midtown Manhattan. Between 25,000 to 75,000 vehicles per day travel on Manhattan's busy streets.
Manhattan Intersections
East 96th Street & Madison Avenue
8th Avenue & West 42nd Street
2nd Avenue & East 36th Street
9th Avenue $ West 42nd Street
3rd Avenue & East 59th Street
Brooklyn Intersections
Flatbush Ave. & Grand Army Plaza
Flatbush Ave Extension & Tillary Street
Linden Blvd. & Pennsylvania Ave.
Atlantic Ave. & Pennsylvania Ave.
3rd & Hamilton Ave.
Queens Intersections
Framers Blvd. & Rockaway Blvd.
Brookville Blvd. & Rockaway Blvd.
20th & Whitestone Expressway
Horace Harding Exp. & Main Street
65th Place & Queens Blvd.
Bronx Intersections
Bruckner Blvd. & Hunts Point Ave.
Bruckner Blvd. & East 138 Street
East 233rd Street & White Plaines Road
Eastchester Road & Waters Place
Bainbridge Ave. & East Gun Hill Road
Staten Island Intersections
Richmond Ave. & Victory Blvd.
Richmond Ave. & Richmond Hill Rd.
Glen St. & South Ave.
Hylan Blvd. & Old Town Rd.
Clove Rd. & Richmond Rd.
Most Common Causes of NY Car Accidents
The top 10 common causes of car accidents in New York are:
Driver inattention and distraction
Following too closely
Failure to yield the right-of-way
Unsafe lane changes
Unsafe backing up
Unsafe passing
Speeding
Inexperienced drivers
Disregarding traffic signals
Drunk and impaired driving
It is no surprise that driver inattention tops the list of common causes. Examples of distracted driving include talking or texting on cell phones, talking with passengers, eating and drinking, tuning the radio or navigation system, and shaving or putting on makeup. Anything that takes your attention away from the vehicle and the road is a distraction.
There are many other car accident causes in New York. Examples include fatigued or drowsy drivers, drivers impaired from prescription medication use, slippery pavement, potholes, and other dangerous road conditions.
Injuries Commonly Suffered in Car Crashes
Some of the most common severe injuries in car accidents that our New York injury attorneys see include:
Whiplash – Rear-end accidents are a significant cause of "whiplash." Whiplash happens when a person's head moves quickly back and forth, causing herniated discs in the neck or back. This motion can damage bones in the spine, discs between the bones, ligaments, muscles, nerves, and other tissues of the neck. Lower back injuries are caused by the violent force of a crash making the body continue forward while the hips and lower back are pinned into the seat by a seat belt. This causes a stretching, rupturing, and herniation of lumbar discs.
Broken bones – Almost any bone in the human body can be broken in a car accident, and often multiple bones are broken. Arms, legs, the pelvis, ribs, vertebrae, and facial bones are all particularly susceptible to fractures in car crashes. Broken bones can puncture internal organs, possibly needing surgery to repair the organ.
Spinal cord injuries – Spinal cord injuries may result from damage to the spinal column's vertebrae, ligaments, or discs or to the spinal cord itself. Permanent damage, such as changes in strength, sensation, and other body functions, often occurs below the injury site. Paralysis is also a risk with a spinal cord injury.
Traumatic brain injuries (TBI) – TBIs can result from a violent blow or jolt to the head or body or if an object penetrates brain tissue. A TBI can result in wide-ranging physical and psychological effects, many of which can cause permanent impairment.
Chest and abdominal cavity injuries – Many major organs, such as the heart, lungs, diaphragm, liver, spleen, kidneys, and intestines, are in the chest or abdominal cavity. If surgery cannot repair injuries to major organs, they may be fatal.
Lacerations and contusions – These are medical terms for cuts and bruises, harming the soft tissues of the skin, muscles, tendons, and ligaments.
Burns and smoke inhalation – Burns can be caused by contact with hot pieces of a smashed vehicle, hot fluids or steam, or a fire. Burns suffered in an accident can range from first- to third-degree severity. If the car accident caught on fire, smoke could cause lung damage.
Any injury suffered in a New York car accident can have a lasting impact on someone's life, whether from emergency and ongoing medical treatments to permanent disabilities and an inability to work. If you have been injured in a car accident in one of the five boroughs of New York, you deserve to be paid compensation if someone else's negligence caused the crash.
What to Do After a NY Car Accident
If you've been injured in a car accident in New York, you should take the following steps to protect your rights and injury claim:
Call the police – You should call the police after a car crash, especially if someone was injured or property damage is $1,000 or more. The police will respond to the scene and perform an initial investigation into the crash. They will document the accident and file an official crash report, which could be a vital piece of evidence if you have to file an injury claim.
Take pictures or video at the accident scene – If you can, take photos and video of the crash scene, including the vehicles, road signs and conditions, and any injuries suffered.
Get information from the other drivers involved – Exchange information with the other drivers involved in the accident, including their names, phone numbers, addresses, insurance information, and license plate numbers.
Seek medical treatment – It's essential to get medical attention immediately after a crash. Remember that some injuries might not show symptoms until days or weeks after the accident. It is a good idea to see a doctor right away to get a prompt diagnosis and treatment before your injuries worsen.
Follow your doctor's orders and don't skip appointments – After receiving a diagnosis and initial treatment, make sure to follow your doctor's advice and attend all follow-up appointments. Missing appointments could negatively affect your recovery and harm your injury claim.
File your PIP claim – You must file a claim for Personal Injury Protection (PIP) benefits with the appropriate insurance carrier within 30 days of the accident date.
Keep receipts for treatment and expenses – Save all your receipts for medical bills, medications, travel expenses, and other costs related to the accident and your treatment.
Don't give a statement to the insurance companies – The other party's insurance company might try to get you to settle quickly or make statements they could use against you later. It's best to hire a lawyer to represent you and allow them to handle all communication with the insurance companies.
Stay off social media – Although it might be difficult, avoid posting about the crash or your injuries on social media. Know that the other side will be looking for something to use against you. Even if taken out of context, social media posts could be used as evidence that you were at fault or are not as injured as you claim.
Contact a lawyer to discuss your legal options – You should contact an experienced injury lawyer as soon as possible after a car accident to discuss your situation and rights.
What Is a Car Accident Claim Typically Worth in New York?
Car accident claims may be worth more than you would generally think. A study by the independent Insurance Research Council (IRC) found that with the help of a car accident lawyer, car accident victims can collect over three times more compensation on average.
Some of the losses that a car accident attorney can negotiate a settlement for or seek in court can include:
Past, present, and future medical expenses, including prescriptions, care and treatment personnel, and facilities
Lost wages, including reduced earning potential
Out-of-pocket costs for over-the-counter medications, travel to and parking fees at appointments, and durable medical supplies (crutches, wheelchairs, etc.)
Pain and suffering for past, present, and future pain, disability, and disfigurement
Loss of enjoyment of sports, hobbies, and interests
Emotional and psychological distress
Loss of consortium (supporting relationships) with family members
Vehicle property damage
If you were involved in a New York semi-truck collision, you may receive even more than a typical passenger vehicle settlement because injuries are typically catastrophic. There is also no limit on the amount of money a jury can award for pain and suffering. In order to obtain maximum compensation recovery, you need to hire an experienced New York auto accident lawyer.
Evidence Needed in Car Accident Claims
Evidence that needs to be collected for a New York car accident claim includes:
Copies of the police report
Proof of payments for medical expenses, property damages, and out-of-pocket expenses
Photos or videos from the accident scene
Witness reports and contact information
Insurance reports
Essentially, your evidence should include anything for which you are seeking compensation. If your personal injury claim proceeds to trial, you may also need expert witnesses, accident reconstruction or investigation reports, and interrogatories or depositions from other involved drivers or witnesses.
How Is Fault Determined in New York Car Accidents?
New York is a "no-fault" insurance state. This means each driver involved in a crash will have to turn to their own insurance policy to pay for medical bills, vehicle repairs, and other expenses – regardless of who caused the accident. However, you could pursue compensation from the other driver's liability coverage if you sustain what New York State considers a "serious injury."
Because New York follows a comparative negligence doctrine, you could still seek compensation if you were partly responsible for the accident that caused your serious injuries. The catch is that the amount of money you are entitled to will be reduced by your percentage of fault. This means you will benefit from showing that the other driver was at fault for the crash.
Knowing how to determine liability in a car accident can be challenging. But depending on the circumstances of the crash, an experienced car accident attorney could build a strong case on your behalf. Your lawyer can thoroughly investigate the accident, secure crucial evidence, interview eyewitnesses, consult with crash reconstruction experts, and do the legal legwork necessary to show that the other party was liable.
What Is the Time Limit on Filing a Car Accident Injury Claim in New York?
The amount of time allowed to file an accident injury claim is established by New York State law, known as the statute of limitations. Most often, the time you have to file a claim starts on the date of the accident. However, there are some exceptions to this rule – one of which is if a government entity is involved.
New York law allows three years from the date of the motor vehicle accident to file a claim with the proper court for injuries or personal property damages. Filing a claim is also known as suing for damages in civil court.
If your family member died from injuries they received in an auto accident, talk to the New York car accident lawyers at Davis, Saperstein & Salomon P.C. about filing a wrongful death claim. The statute of limitations for a wrongful death claim in New York is only two years.
Get Experienced Help from Our Car Accident Lawyers in New York
Our New York car accident attorneys have over 30 years of experience successfully winning personal injury claims for car accident victims in all five boroughs of New York City. Each of our attorneys concentrates on one practice area, and all are dedicated to providing you with one-on-one attention.
Davis, Saperstein & Salomon P.C. has offices in Manhattan, NY and Teaneck, NJ, but we will come to you wherever you are. Our New Jersey and New York personal injury law firm provides a free and confidential consultation for you at the hospital, rehab center, your home, or another convenient location. Many people who suffered a car accident in New York but live in New Jersey turn to Davis, Saperstein & Salomon, P.C. to represent them in their New York automobile accident.  We can even talk with you by phone, Skype, FaceTime, Zoom, or GoToMeeting – whichever is most convenient for you.
Don't wait. Call us or reach out online to speak with an experienced New York City car accident lawyer today.