New York Semi-Truck Accident Lawyer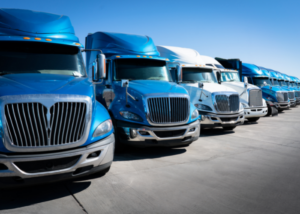 Of the over 4,000 people who died in large truck accidents in one recent year, 68 percent were occupants of other cars. The survivors of these severe truck crashes are often left with overwhelming medical expenses and missed time from work.
If you were injured in a New York truck accident caused by someone else's negligence, you could be owed compensation for your medical bills, lost wages, pain and suffering, and more. The legal team at Davis, Saperstein & Salomon, P.C. can help you demand it.
Since 1981, our firm has been dedicated to helping injured New Yorkers get the compensation and justice they deserve. In that time, we've recovered more than $800 million in verdicts and settlements on their behalf. Find out how we can put this skill and experience to work for you. Contact us today for a free consultation with a New York semi-truck accident lawyer.
Do I Need a New York Truck Accident Lawyer?
It's important to understand that a truck accident claim is different from an NY car accident claim. Crucial differences make semi-truck accident cases uniquely challenging, including the following factors:
The extent of the injuries and property damage
Special trucking laws
The number of parties that could be held liable
These differences make truck accident cases far more complicated to prepare, negotiate, or bring to trial. Fortunately, you don't have to take on these challenges alone. A dedicated semi-truck accident attorney can help you demand fair compensation for your losses while you focus on recovering from your injuries.
The New York truck accident lawyers of Davis, Saperstein & Salomon, P.C. have been taking on the big trucking companies and their insurance carriers since 1981. We know these corporations do not always play fair. But we also know how to fight back.
We prepare every case we accept as though it's headed for trial. Although the vast majority of our cases settle long before going to court, this aggressive approach allows us to remain ahead of our competition and secure financial recovery for our clients.
Get in touch with us today to learn how we can apply our considerable resources and skills to your New York truck accident case.
Who Is Liable in a New York Semi-Truck Accident Claim?
One of the key differences between car and semi-truck accident claims is the number of potentially liable parties.
Depending on the circumstances of the semi-truck accident, any of the following parties could be held responsible:
The truck driver who caused the crash
Another driver who contributed to the truck accident
The trucking company that hired the driver or provided the truck
The shipping company that hired the trucking company
A truck mechanic or truck maintenance company
The manufacturer or distributor of a defective truck component
The cargo loading team that was responsible for cargo securement or balancing
A knowledgeable semi-truck accident attorney can investigate your claim and help determine all of the parties that may be liable for your losses. From there, they can help you prepare a claim and pursue the financial recovery you deserve.
The Severity of Semi-Truck Accidents in New York
Another reason commercial truck accident cases are so complex is that a moving truck's massive size, weight, and momentum can result in catastrophic accidents. This often means the following for semi-truck wrecks:
Injuries and property damage are more severe – Occupants of smaller vehicles are vulnerable to blunt-force trauma in truck crashes. Smaller cars can get run over, crushed, or overturned when they're struck by trucks. Many smaller vehicles end up totaled, with the occupants often sustaining severe or life-threatening injuries.
Truck accident claims are far more expensive – Extensive property damage and serious injuries lead to substantial repair costs and medical bills. As a result, truck accident victims tend to have very high-value claims.
Injury claims take much longer to settle – Victims with severe injuries typically take a long time to heal. But most insurance companies won't settle before victims reach maximum medical improvement (MMI). The high cost of most truck accident claims also means insurance companies can be on the hook for a lot of money. Since insurers want to pay out as little as possible, they may drag out the process to get you to accept an unfair settlement.
How Much Is My New York Truck Accident Case Worth?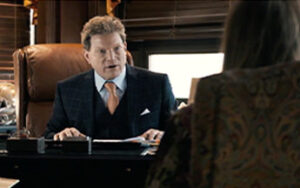 Every semi-truck accident is different, which means there's no way to determine the exact value of your case without investigating it in detail. The compensation you might be owed depends on the insurance policies available, who was liable for the crash, and the extent of your crash-related losses.
Depending on your unique circumstances, you may be entitled to compensation for:
Past and future medical expenses from crash-related injuries
Lost wages from missed time at work
Future losses in your future earning capacity
The intangible costs of your pain, suffering, and lost quality of life
Semi-Truck Accident Statistics in New York State
The Institute for Traffic Safety Management and Research (ITSMR) monitors and records crash data for the state of New York.
According to ITSMR's recent findings regarding semi-truck wrecks:
There were 14,259 large truck accidents across New York State in one recent year.
Of those accidents, 76 were fatal and 2,958 resulted in nonfatal injuries.
That year, there were 169 large truck crashes involving pedestrians, with 18 fatal collisions.
There were 63 large truck accidents involving cyclists, with 3 deaths.
Of the 41 truck accidents involving motorcyclists, 5 were fatal.
Where Do Truck Accidents Occur in New York?
The following statistics from the ITSMR indicate where truck wrecks occur most frequently in New York State:
7,720 large truck accidents (54 percent) occurred in Upstate New York, resulting in 55 fatalities (77 percent).
3,962 (28 percent) occurred in New York City, resulting in 14 deaths (18 percent).
2,577 (18 percent) occurred on Long Island, resulting in 7 fatalities (9 percent).
Important Trucking Laws in New York
New York State has adopted many of the regulations that govern the commercial trucking industry at a federal level. Some of the most important laws that apply to motor carriers in New York include the following:
Commercial licensing and certification – Commercial drivers who operate within state borders must be "properly qualified" and hold valid commercial driver's licenses (CDLs). They must pass general knowledge and practical driving skills tests to obtain a CDL. CDL drivers must also obtain medical certificates verifying their physical ability to operate commercial vehicles.
Commercial driver's license endorsements – Along with the basic knowledge and skills tests required for a CDL, drivers of certain types of vehicles must obtain special endorsements.
Commercial vehicle specifications – Drivers in New York are required to obtain CDLs if they operate a commercial vehicle, which is defined as any vehicle:
With a gross vehicle weight rating (GVWR) or gross vehicle weight (GVW) over 26,000 pounds
Designed to carry 16 or more passengers, including the driver
Designed to transport hazardous materials that require safety placards
Pre-trip inspection requirements – Commercial drivers must review driver vehicle inspection reports (DVIRs) from previous trips before beginning any tour of duty. If the DVIR indicates any defects, drivers must verify that a mechanic has either repaired the defect or certified that it will not impact the vehicle's safety. If a defect noted in a DVIR has not been fixed, drivers are prohibited from operating the vehicle.
Driver inspection reports – At the end of each driving day, commercial drivers must inspect their vehicles and prepare written reports of any defects that could impact operational safety. If any defects are discovered, the vehicle must not be operated until the defect is repaired or the trucking company has determined that repairs are unnecessary.
Contact a New York Semi-Truck Accident Lawyer
If you've been injured as the result of a truck accident someone else caused, the New York personal injury lawyers at Davis, Saperstein & Salomon, P.C. are here to help you demand the compensation that you deserve. We look forward to putting our experience and reputation to work on your behalf. Contact us today for a free consultation with a trucking accident attorney in New York.