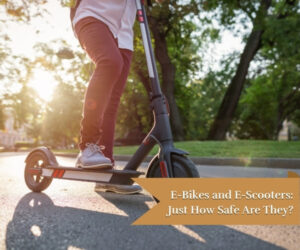 On January 16th, 2023 a man riding an electric bike was struck by a vehicle while crossing Route 1 in Edison, New Jersey, at the intersection of the Northbound Lane of Route 1 and Prince Street. The accident victim was taken to Robert Wood Johnson University Hospital in New Brunswick, New Jersey, where he is in critical condition. The driver of the vehicle left the scene of the accident in this hit-and-run. Sadly, accidents involving micromobility devices, like e-bikes, have only become more common after a recent spike in their popularity.
The start of the COVID-19 pandemic affected sectors of the economy, especially the transportation sector. However, as time went on and Americans began returning to work, e-bikes and e-scooters offered a safer alternative to public transportation. For Americans grappling with boredom at home, they served as a fun, exciting, and relatively inexpensive activity. In the months after the pandemic, the micromobility market experienced a huge spike in sales. In 2020, riders took only 65 million trips, but in 2021, that number soared to 112 million trips. While micromobility has helped revive the economy, the safety of these modes of transportation to riders and pedestrians has come into question because e-bikes, e-scooters, and other forms of micromobility pose a huge risk to not only their riders, but also to the general public.
Adding to the Deadly Trend?
Unfortunately, during the last decade there has been an increase in pedestrian and cyclist deaths, including an uptick in distracted driving fatalities. Many of these tragedies are blamed on driver inattention, most likely from either talking or texting on a cell phone. Many people are now concerned that with the rise in e-bike and e-scooter popularity, this trend is only going to increase.
Between 2018 and 2021, about 30 e-scooter riders were killed in the  US, and 80% of the fatalities occurred after the rider was hit by a car. Many of the deaths are being blamed on driver inattention and are causing concern as to the safety of cyclists on the road. Injuries range from moderate to life-threatening. The luckier people have experienced bruises, cuts, and abrasions having fallen from their e-bikes and scooters. Others have suffered more serious injuries, such as broken bones and brain injuries. The U.S. Consumer Product Safety Commission (CPSC) reported that, from 2017 to 2020, there were over 190,000 visits to the ED due to scooters, e-bikes, skateboards, rollerblades and other micromobility transportation products. The report added that since 2017, there has been a 70% increase in ED visits, from 34,000 visits to 57,800 visits in 2020.
The CPSC further investigated the number of ED visits associated specifically with e-scooters. In 2020, there were 25,400 visits, which is a huge increase from 2017 (7,700 visits). Dr. Jay Doucet, who is chief of the trauma division at the University of California San Diego Health Hospital, says that, between January 2018 and June 2019, the hospital had seen more than 150 e-scooter major trauma victims. Only 2% of the victims he treated were wearing helmets at the time they crashed. Without doubt helmets save lives and avoid severe brain injuries.
Outside of the US, in countries like the Netherlands and Switzerland, e-bikes and e-scooters have also grown in popularity, but they have also reported many deaths and serious injuries. In 2021, the Netherlands saw 80 individuals on e-bikes lose their lives in traffic accidents. In 2022, a thirteen-year-old Israeli boy was killed while riding his e-scooter after being struck by a car.
Many US cities have taken measures to restrict usage of e-scooters in an effort to promote safety. In Washington, D.C., e-scooters are banned on the sidewalks of the Central Business District (the area around the National Mall), e-scooter users must be at least sixteen years old, and they must wear a helmet if they are under eighteen years old. They are also not allowed to have a 'passenger' and must yield to pedestrians. In New York City, e-scooter riders cannot ride on sidewalks and have to use bike lanes or streets with an under 30 mph speed limit. E-scooter riders cannot go faster than 15 mph, however.
Many other states and cities have created laws regulating the use of e-bikes. For example, as with e-scooters, in Washington D.C., an e-bike rider must be over sixteen years old. In Virginia, however, an e-bike rider only has to be over fourteen years old.  For micromobility device riders, it is important to read the specific guidelines in the state where the vehicle is being used.
Privately purchased e-scooters can travel at speeds up to 62 mph, but the shared, rentable e-scooters that are seen on the streets of a city, only travel up to 15 mph and are equipped with wireless connectivity. They are often offered as "rent-by-the-minute", which is done through an app. The most popular manufacturers of these "rent-by-the-minute" e-scooters are Bird, Lime, and Spin. Uber began to rent out its own scooters under Jump, but in the spring of 2020, agreed to merge Jump with Lime and the two companies integrated their apps. Lyft also created its own rental service, called CitiBike,  In 2019, Lyft recalled 2,500 CitiBikes due to a malfunction of the front brakes causing riders to stop short and flip over the handlebars. The bike's brakes were manufactured by a Japanese company called Shimano.
Scooter rental companies do not consider the legal complexities and ramifications if their renter causes an accident or is injured by someone in a collision. Unlike operating a vehicle that has both liability insurance and medical insurance coverage, a scooter is uninsured. Under certain circumstances, the operator may not be entitled to coverage for losses through their personal automobile insurance policy or from a negligent driver's insurance.   Anyone injured while riding or operating a micromobility device, such as a scooter, they should consult with an experienced injury lawyer to determine how they can get their medical bills paid and if they can sue either another person who caused the harm or their own or their family's auto insurance carrier,
As with motorcycle accidents, police are often prejudiced against scooter and bicycle riders and report the accident against the scooter operator.  The reports need to be read carefully and if necessary, amended or supplemented to properly report or correct the facts leading up to the collision.
Some cities require scooter companies to have insurance, but these laws are different in each state. Riders need to check with their state insurance department to learn what is required within their state. Here are some practical and free legal advice riders need to know.
Practice your skills before riding on city streets
Always wear a helmet and wrist guards
Avoid operating with a passenger
Always drive defensively
Always obey all motor vehicle laws
Always be on the alert for distracted pedestrians
Do not operate the scooter at night without reflective clothing
Always ride with personal identification in case of emergency
Always operate your scooter in the right-hand lane or bike lane
Always report an accident to the police
If involved in a collision, get all the other drivers' information, including license, registration, and insurance cards. Take photos of the accident scene and of any injuries
Do not operate a scooter under the influence of alcohol or drugs. DUI laws may apply
Do not allow underage people or children to operate a rented scooter
If involved in a crash caused by another, look for businesses that may have video cameras within the area to prove another's fault
Make certain that you have medical coverage that would cover you if injured
Contact a qualified expert injury lawyer that has the experience with lawsuits regarding motorcycles, bicycles, e-bikes, e-scooters, and transportation sharing companies, such as Uber and Lyft
The lawyers at Davis, Saperstein & Salomon, PC have represented pedestrians injured by scooters and e-bikes as well as operators of such transportation devices.  People injured by or using e-bikes and scooters can get free legal advice by calling one of the skilled injury lawyers at 1-800-LAW-2000 or filling out our contact form.
About the Author
Latest Posts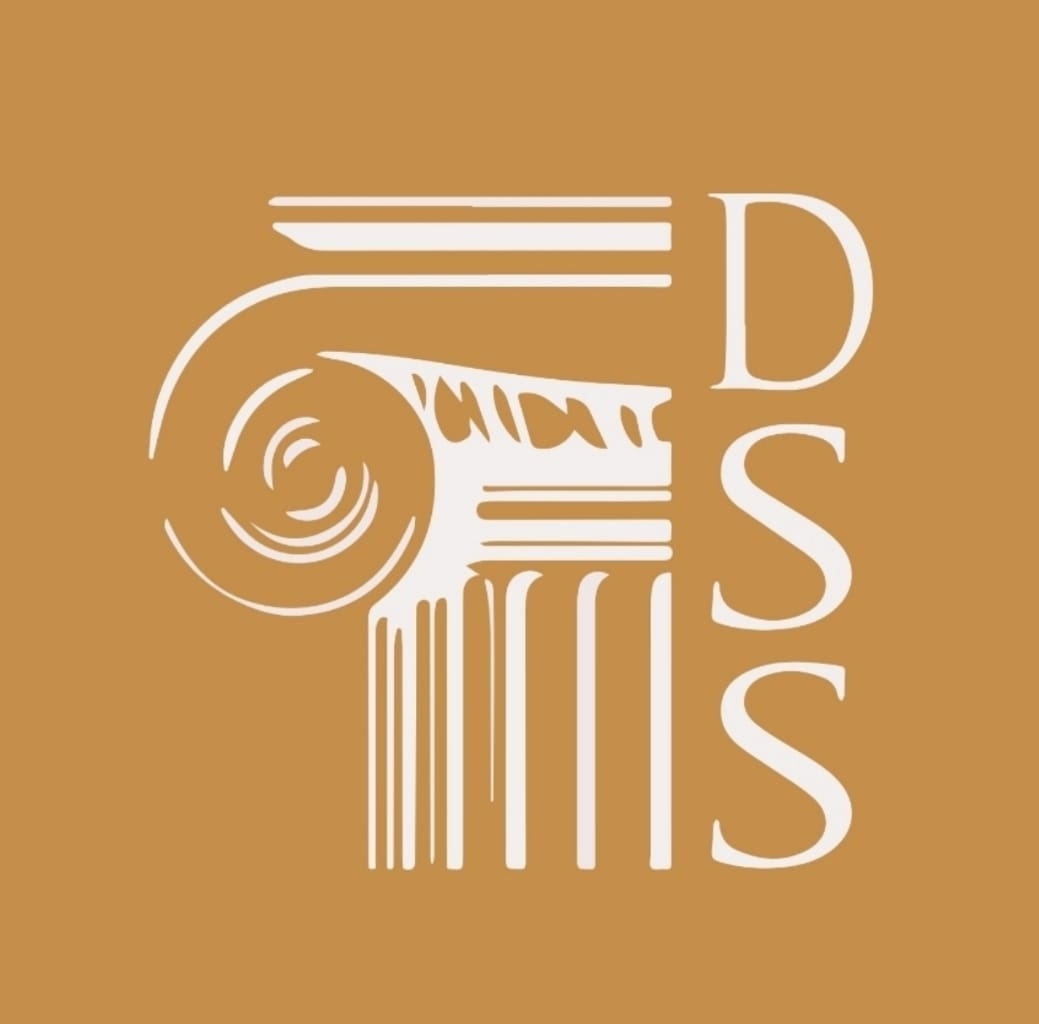 Since 1981, the compassionate personal injury lawyers at Davis, Saperstein & Salomon have been delivering results for our deserving clients. We are solely committed to helping injured individuals, never representing corporations. No matter how large or small your personal injury case is, you can trust that it is important to us.