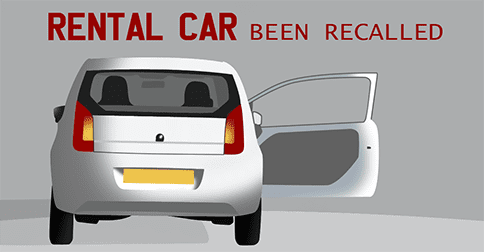 When you drive your rental car off the lot while on vacation or a business trip this summer, will you have any idea where it has – or hasn't – been? In particular, has it been to the garage or dealership for repair of any of the numerous automotive defects that have led to recent recalls?
The odds are high that many vehicles in rental car company inventories these days have, in fact, been recalled for one reason or another. Consider just a few of these recent safety recalls:
Takata defective air bags 
Anywhere from 16.2 to 34 million vehicles made by 10 manufacturers have defective Takata air bag inflators. (Reuters)
GM defective ignition switches 
6 million models, including all model years of the Chevrolet Cobalt, Chevrolet HHR, Saturn Ion, Saturn Sky, Pontiac G5 and Pontiac Solstice made from 2003 to 2011. (Chicago Tribune)
Fords with gas leaks, defective air bag sensors, stalling and other issues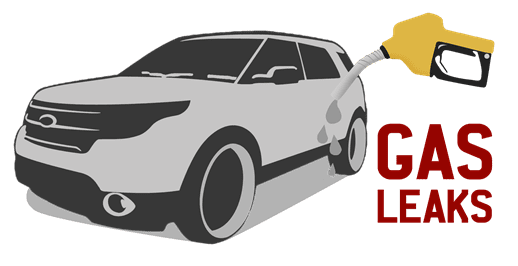 More than 202,000 cars, vans and trucks affected in five separate recalls issued on one day. (Associated Press)
GM SUV fire hazards 
189,000 Chevrolet TrailBlazers, GMC Envoys, Buick Rainers, Isuzu Ascenders and Saab 97-Xs with power window switches that can catch fire. (CBS News)
Hyundai defective brake lights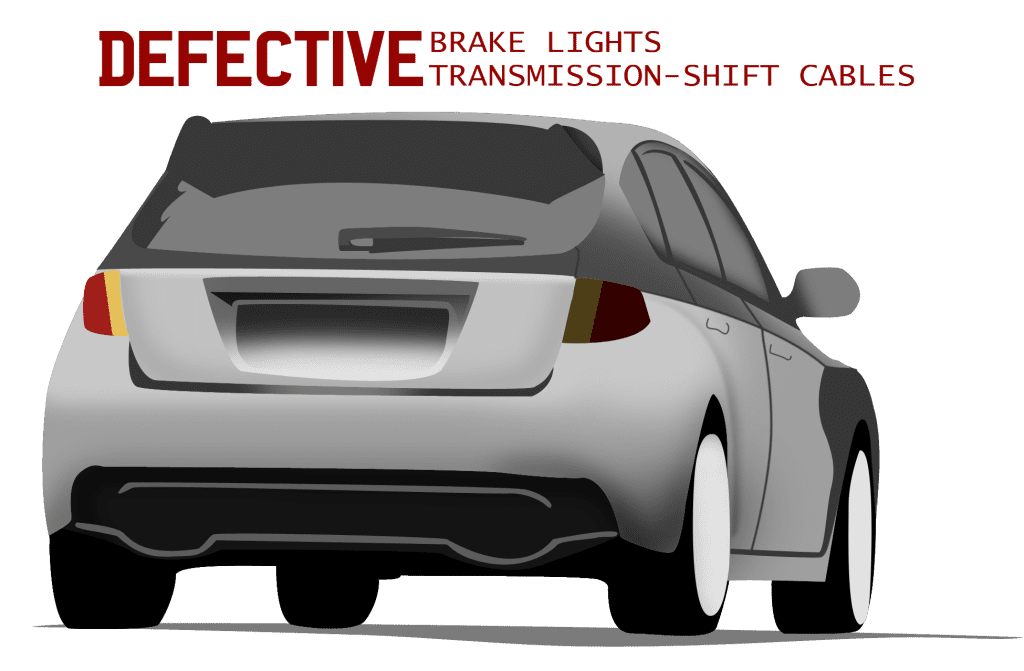 Approximately 43,000 2009-2011 Genesis and 2011 Equus sedans. (Reuters)
Hyundai defective transmission-shift cables 
883,000 Sonata mid-sized sedans. (Reuters).
In November, the Associated Press reported that automakers had issued more than 550 recalls affecting more than 52 million vehicles in 2014. That shattered the old full-year record of 30.8 million recalled vehicles, which was set in 2004.
GM alone issued 75 recalls totaling more than 30 million vehicles by November 2014. This was prior to a significant expansion of the Takata air bag recall.
The chances are that your rental car has been recalled – but never taken out of the rotation at the rental lot? Unfortunately, rental car agencies currently are not required by law to fix safety defects before renting recalled vehicles to drivers.
Lawmakers Seek to Force Rental Companies to Make Repairs
In February of this year, U.S. Transportation Secretary Anthony Foxx and other officials called on Congress to pass legislation prohibiting rental car agencies and used car dealers from renting or selling vehicles subject to a recall without first making the necessary repairs. This idea actually dates back to at least 2012.
The proposal is part of the $478 billion highway funding bill, known as the Grow America Act, which is now before Congress. The bill passed the House and is now in the Senate, where it faces a July 31 deadline.
The Senate has a discussion of highway funding scheduled for June 17. However, there is also a bill in Congress to eliminate the gas tax and transfer authority over federal highways and transit programs to states, according to The Hill, a newspaper that covers Congress.
So at this point, the fate of the highway bill and its recalled rental car repair provision is up in the air – to say the least.
What Should You Do If Need to Rent a Car?
Major rental companies like Hertz, Enterprise, Avis Budget, Dollar Thrifty and National – and the American Car Rental Association – are on the record as actually supporting legislation requiring the repair of rental cars under recall.
But given the record number of vehicles recalled last year, and the fact that there is currently no such law, the chances are high that rental companies have not made necessary repairs to many – if not all – recalled vehicles in their lots.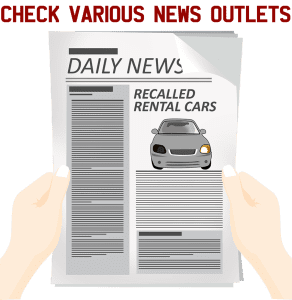 Before you drive away in a rental, you should check various news outlets or manufacturer's websites to see if the car has been recalled or the subject of scrutiny. You can also search for the recall status of a specific car at SaferCar.gov if you have its VIN – vehicle identification number.
If you are armed with the right information, you can tell your car rental agency what make and model of car you will or will not accept.
You might ask someone at the rental counter whether your vehicle has been subject to a recall and, if so, whether it has been repaired. Ask if they can document their answer. See how quickly you get a straight-forward, satisfactory response.
Unfortunately, we have seen clients who have been badly injured in accidents caused by defective auto parts. We have helped them pursue claims that have allowed them to at least recover financially for their losses.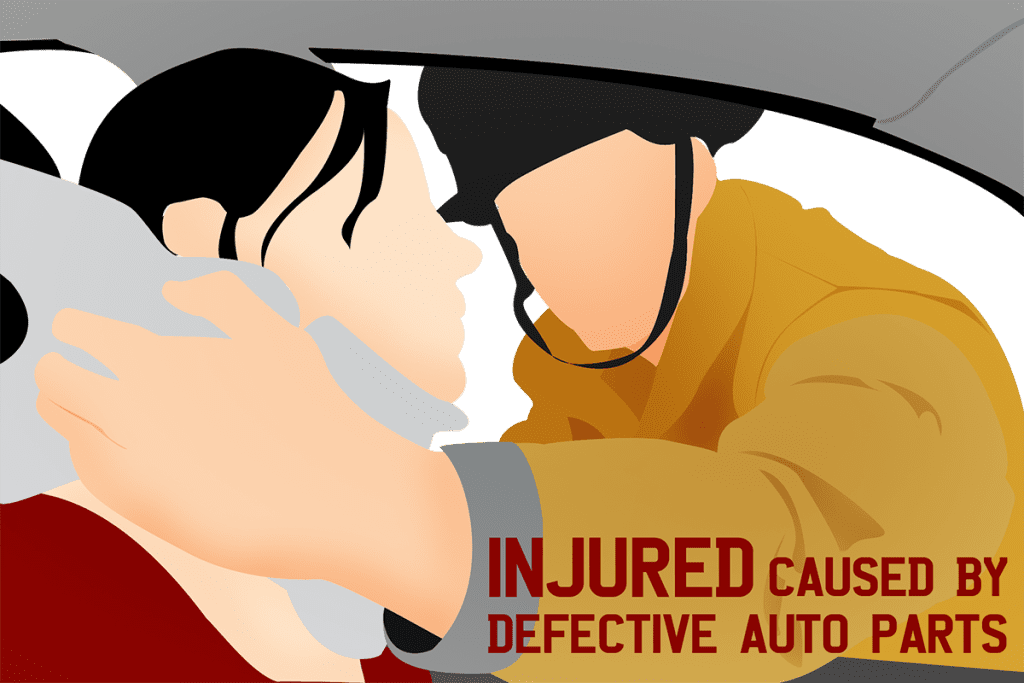 If you have been injured in a defective rental car, we can help you to seek compensation for your medical expenses, lost income, pain and suffering and more. It starts with a free review of your case and your legal options. Contact us today to learn more.
About the Author
Latest Posts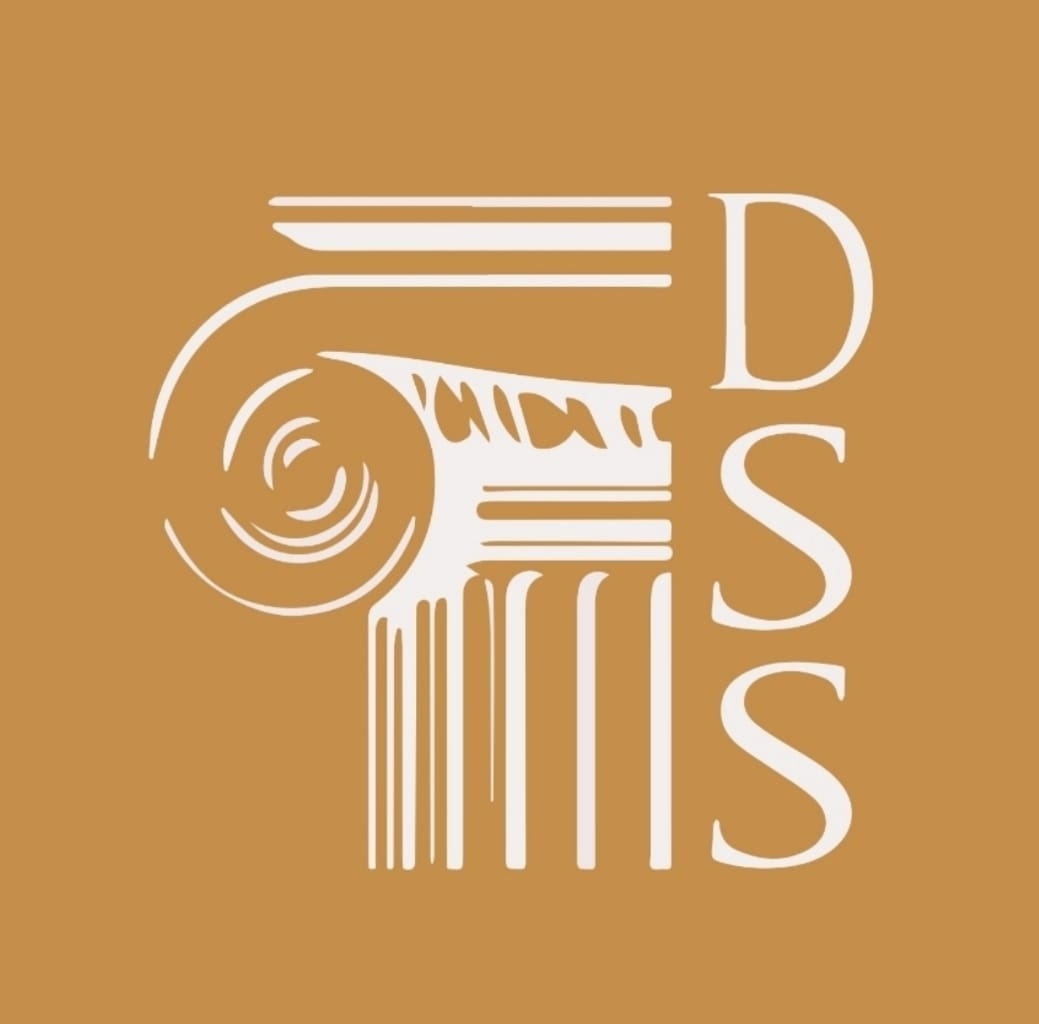 Since 1981, the compassionate personal injury lawyers at Davis, Saperstein & Salomon have been delivering results for our deserving clients. We are solely committed to helping injured individuals, never representing corporations. No matter how large or small your personal injury case is, you can trust that it is important to us.