An estimated 450,000 burn injuries nationwide require medical treatment each year, according to the National Trauma Institute's most recent "Trauma Statistics" report.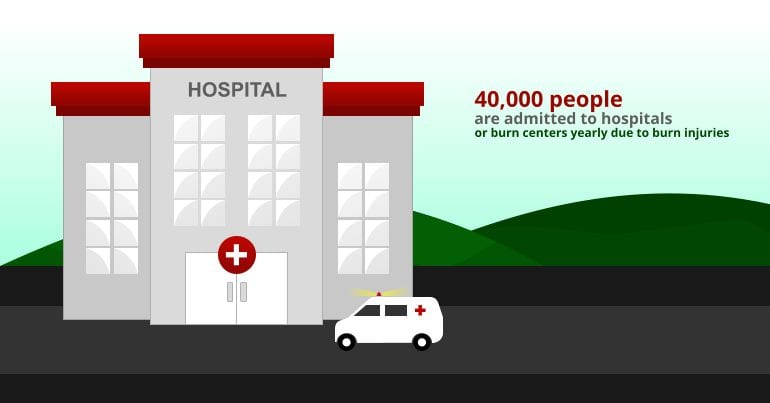 At least 40,000 people are admitted to hospitals or burn centers yearly due to burn injuries. Fire, burns and smoke inhalation account for 3,400 deaths each year.
Children often are the victims of these injuries. Safe Kids Worldwide reports that 325 children under the age of 20 died from fire or burn-related injuries in a recent year, with 85 percent of the deaths occurring in residential home fires.
The most common causes of burns requiring hospital admission are listed by the American Burn Association (ABA) as being: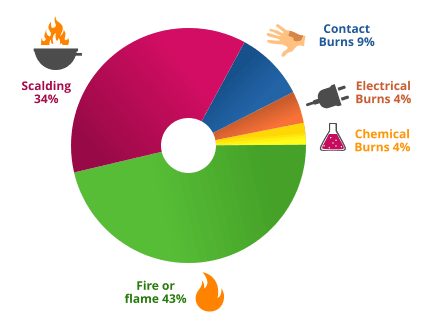 The ABA states that home is where the majority of people suffer burn injuries. However, people also sustain burns at work, along the street or highway or in sports or other recreational activities.
Unfortunately, negligence is a common cause of burn injuries. Consider how certain actions (or inaction) can lead to the following eight types of burns:
Radiation Burns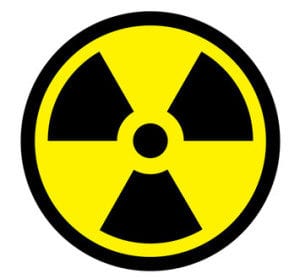 Exposure to radiation used in cancer therapy, microwave energy, ionizing radiation, ultraviolent light and various medical imaging procedures raise the risk of a radiation burn.  Doctors, nurses and technicians who are unfamiliar with radiation equipment and the type of radiation being used, or who fail to follow safety procedures, could cause a patient to suffer radiation burns.
Thermal Burns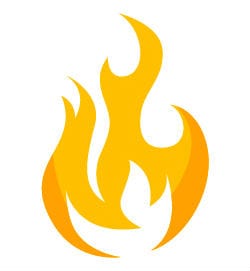 People are likely to sustain thermal burns when they are exposed to flash fires, flames, contact with a hot object, steam or contact with hot or molten liquids. The majority of these burns are sustained at home or in the workplace (especially kitchens). A lack of proper safety procedures, failure to provide workers with protective gear, leaving hot items unattended and inadequate signage are forms of negligence which could lead to serious thermal burns.
Inhalation Burns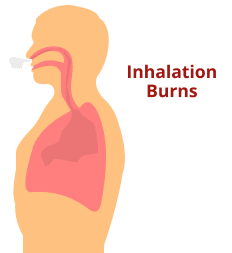 The National Institutes of Health (NIH) reports that close to one-third of all major burns and many burn-related deaths are caused by inhalation burn injuries. These injuries generally occur when an individual inhales toxic gases or vapors, smoke, harmful chemicals or particulate matter from burning objects. Failure to provide employees with proper safety equipment when working around dangerous materials is a type of negligence that can lead to inhalation burns.
Electrical Burns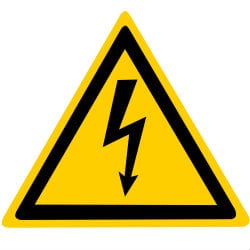 Exposure to an electrical wire and being in close proximity to a wire with an electrical current running through it can cause an electrical burn. A common cause of electrical burns is the failure to turn off the power supply before making repairs or installing devices at the home or office. Those who work in the construction industry face a high risk of electrical burns from their use of tools and other equipment.
Chemical Burns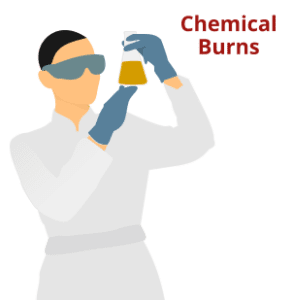 When an individual's skin or eyes come in contact with a chemical, acid or other type of irritant, the likelihood of it causing a chemical reaction or burn is extremely high. Common causes of chemical burns are contact with or exposure to cleaning products, ammonia, pool chemicals, battery acid, bleach and similar products. The ingredients in makeup, perfume, lotions and other beauty products can also cause chemical burns. Labeling that fails to disclose a product's chemical ingredients or warn about chemical burn risks associated with the product can lead to these injuries.
Friction Burns
Friction burns are typically caused when an individual's body comes in contact with a hard surface such as a sidewalk, road, carpet or floor. Friction burns can easily lead to infection, nerve damage and other medical complications. Common causes of friction burns are falls caused by dangerous property conditions and car, truck, motorcycle or bicycle accidents caused by careless drivers.
Surgical Burns
Inexperience, lack of proper training, failure to insulate surgical tools and ignorance of safety procedures can all lead to serious or life-threatening surgical burns. For example, electrocautery, which involves using an electrical current to cauterize tissue and get bleeding under control during surgical procedures, has become a key tool for surgeons. However, sparks from electric tools used in surgery can cause burns if they are improperly handled.
Cosmetic Burns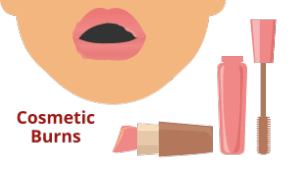 Cosmetic products typically contain a variety of chemical components capable of causing mild skin irritations, allergic reactions or permanent burn damage. The ingredients in facial cleansers, soaps, lotions, shampoos, makeup as well as other bath and body products can also cause skin to become cracked, irritated or damaged. Failure of the cosmetic company to list all of a product's ingredients, lack of adequate warning labels and insufficient testing can all result in painful and disfiguring cosmetic burns.
A Lawyer Can Assist Burn Injury Victims
When an individual sustains a burn injury due to another person's negligence, he or she has the right to seek compensation for medical expenses, loss of income, pain and suffering and more. Burn injury victims should contact an experienced burn injury lawyer with a strong understanding of the causes of burn injuries and the resources that are needed to conduct a thorough investigation of your case.
About the Author
Latest Posts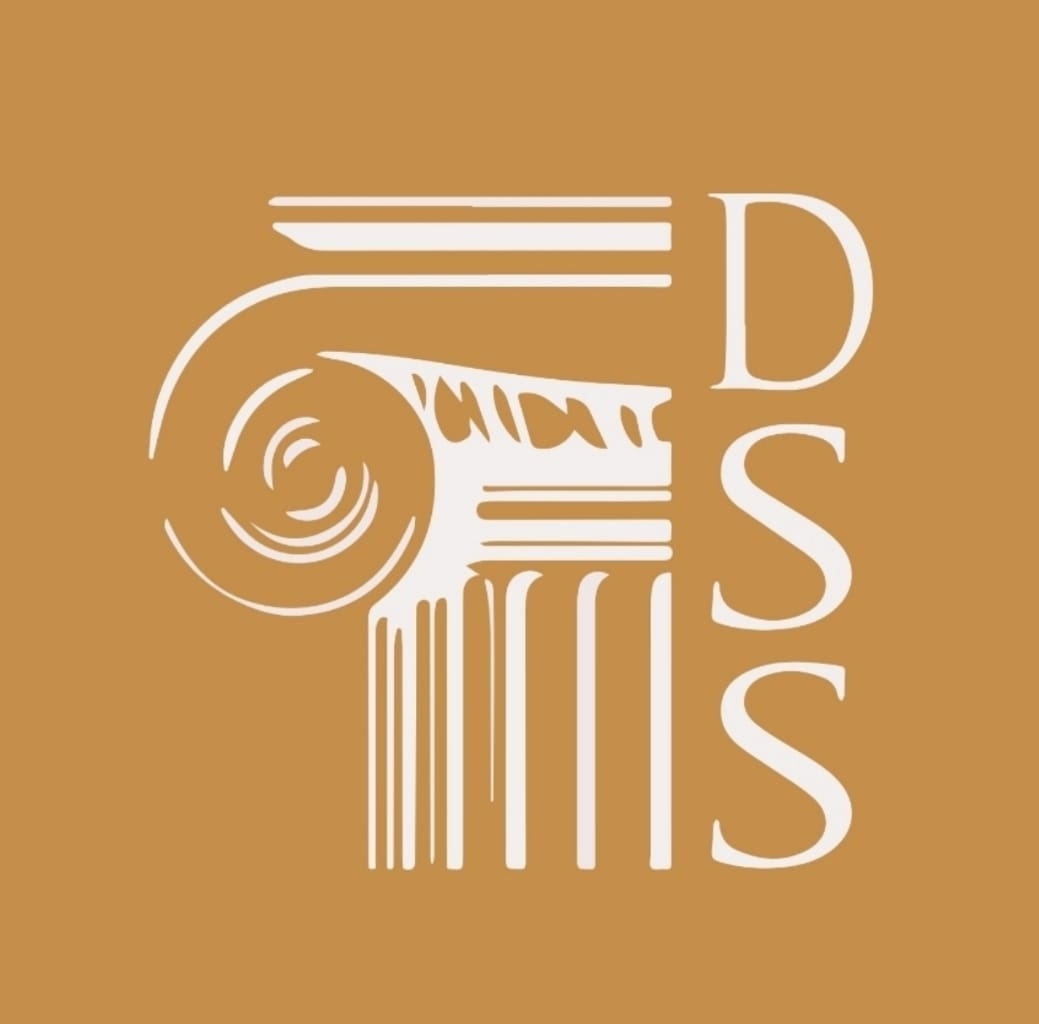 Since 1981, the compassionate personal injury lawyers at Davis, Saperstein & Salomon have been delivering results for our deserving clients. We are solely committed to helping injured individuals, never representing corporations. No matter how large or small your personal injury case is, you can trust that it is important to us.