New Jersey Premises Liability Attorneys
Were you injured on someone else's property in New Jersey? If so, you could be entitled to compensation for your medical bills, lost wages, and other accident-related losses through a premises' liability claim.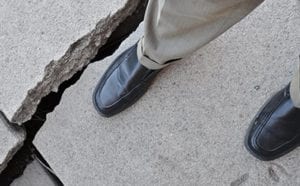 New Jersey premises liability law concerns the responsibility of property owners and managers to keep their land reasonably safe for visitors. At Davis, Saperstein & Salomon, P.C., our premises liability lawyers are proud to provide effective and aggressive representation for those injured due to the negligence of New Jersey property owners.
To learn more about your options, contact us for a free initial case review with a premises liability lawyer in New Jersey.