Manuel B. Sameiro, Jr., Esq.
Manuel B. Sameiro, Jr., Esq. is an experienced trial lawyer employed as a senior associate at Davis, Saperstein & Salomon P.C. Mr. Sameiro graduated Summa Cum Laude from Rutgers University in 1985, where he earned his Bachelor's degrees in Economics and Finance. Mr. Sameiro was a member of the Rutgers University Honors Program and was also inducted in the the Phi Beta Kappa academic honor society. He then pursued his legal education at Rutgers University Law School in Newark, NJ, graduating in 1988. During that time, Mr. Sameiro participated in the mock trial competition and also did an internship with the Hon. Harold Ackerman in the United States District Court in Newark. Upon graduating from Rutgers Law School with his Juris Doctor, Mr. Sameiro was admitted to the New Jersey State Bar and the New Jersey District Court Bar in 1988. After graduating law school, Mr. Sameiro was hired by Hannoch Weisman, a Roseland, NJ law firm, where Mr. Sameiro handled numerous, complex matters involving RICO, commercial contract disputes and bankruptcy matters.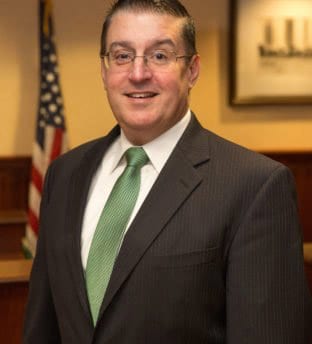 Anxious to spend more time in the court room, Mr. Sameiro left Hannoch Weisman to pursue a career in criminal prosecution and was hired by the Middlesex County Prosecutor's Office where he dedicated over 25 years handling matters involving capital murder, sexual assault, armed robbery, kidnapping and other serious crimes. Mr. Sameiro tried over 150 cases while a member of that office and enjoyed representing the many victims who sought justice in the criminal courts. During his employment as an Assistant Prosecutor, Mr. Sameiro was also responsible for managing other trial lawyers under his supervision as a Trial Team Leader. He also taught local law enforcement personnel updates on the criminal code, constitutional law, use of force and vehicle pursuit and worked closely with local police departments in their criminal investigations, oftentimes assisting them in search warrant applications and also presenting those matters to a grand jury for its review.
Mr. Sameiro joined the law firm of Davis, Saperstein and Salomon P.C., after retiring from public service and now enjoys representing persons who have been harmed, but this time in civil setting. "Manny", as most people call him, is happy to be a part of a firm that focuses its attention on achieving justice for people who have been injured in motor vehicle accidents, fall downs, or by other means. In addition, given his vast experience and insight in criminal law matters, Mr. Sameiro is ready to assist those who have been charged in our Superior Court with crimes and are facing prison time as a result. Mr. Sameiro is also ready to advocate for those charged with lesser offenses that are filed in Municipal Court. Simply put, there is no criminal or quasi- criminal matter that Mr. Sameiro cannot or is not willing to take on for his clients. If the government has brought charges against you. Mr. Sameiro can handle that case.
When not fighting for his clients, Mr. Sameiro enjoys spending time with his wife and two kids. His hobbies and interests include traveling, skiing, motorcycling and hunting.