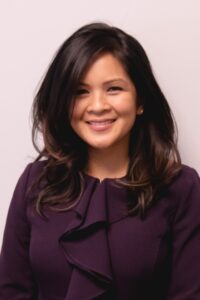 Kate N. Celestino, Esq. is an Associate at Davis, Saperstein & Salomon, P.C., focusing her practice in all areas of personal injury litigation.  Kate graduated from Seton Hall University, with a Bachelor of Arts in Political Science and English Honors. She earned her Juris Doctor from Thomas M. Cooley Law School in Michigan. She has been licensed to practice law in New Jersey since 2015.
While in law school, she served as a judicial intern for Hon. Archie C. Brown in the Washtenaw County Trial Court in Ann Arbor, Michigan.  She represented clients as a student intern in various areas of civil litigation in the Cooley Immigration and Civil Advocacy Clinic.
Prior to joining Davis, Saperstein & Salomon P.C., Kate spent many years in insurance defense litigation, working for one of New Jersey's largest insurance companies.  She handled each case from the onset of litigation until either settlement or jury trial.  She vigorously advocated for her clients, resulting in favorable jury verdicts for all her trials as an insurance defense attorney.  She offers the knowledge and insight of how an insurance company's lawyer would attempt to weaken a plaintiff's case and uses that to counsel her clients.
In her spare time, she enjoys spending time with her husband, young son and French Bulldog.  She also enjoys baking, almost as much as she enjoys eating the finished products.