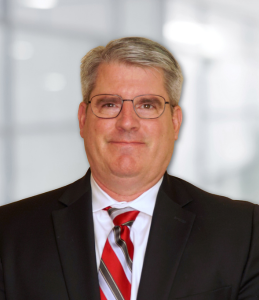 Timothy E. Shanley, Esq. is a Senior Associate at Davis, Saperstein & Salomon, P.C. focusing his practice on all matters related to personal injury and helping injured clients received compensation for their injuries. In 1990, Tim received his B.S. in Human Ecology from Cook College at Rutgers University. Upon graduation from Rutgers, he attended Pace University School of Law where he received his law degree and a Certificate in Environmental Law and worked for a year in the Robert F. Kennedy Environmental Litigation Clinic. Upon graduation from law school, he passed the New Jersey and New York Bar exams and from 1993 to 1994 served as a law clerk for the Honorable Arthur Dwyer, J.S.C. in the Superior Count of New Jersey, Passaic County.
Tim has been involved in active litigation since 1994 and has been involved in insurance defense cases involving personal injury cases since 1998 until he came to Davis, Saperstein to represent plaintiffs who have been injured. He has also represented plaintiffs in collecting monies for breach of finance lease agreements and has won numerous trials for his clients. He has first chaired many trials in both New York and New Jersey. Prior to joining Davis, Saperstein & Salomon, P.C., Tim was a Partner at Lewis, Brisbois & LeClairRyan.
In Tim's spare time he is an elected official in Wyckoff Township since 2017 serving as a member of the Wyckoff Township Committee and served as Mayor of Wyckoff in 2020. Tim also enjoys spending time with his family and watching his 3 sons play football, basketball, lacrosse, and baseball.